Are you looking to build an architectural new home that will last a lifetime?
GD Pringle Building can help you with achieving your dream. We specialize in building architecturally designed homes.
No two people needs and lifestyle are the same. So why should your house be the same as someone else? An architecturally designed home is unique to your needs and can make a real difference for you and your family. If you have not engaged an architect yet, we will be happy to recommend one of the trustworthy local architects we work with. He/she will help you to create a custom design entirely suited to your needs, lifestyle and accommodation requirements.
The architect will take your ideas and design an architectural home that will enhance your and your family lifestyle as well as suit the site, capture available views, feature a functional efficient layout and provide a higher level of environmental comfort.
GD Pringle Building professional team will help you build your unique dream home. A home where you will want to live in for life. We will walk alongside you the whole way, from the design stage throughout completion.
We will provide a detailed construction timeline at the start of the job and it will be updated weekly to ensure you know when each stage of the build is happening.
Transforming your visions and ideas into a new home can be a challenging journey. GD Pringle Building will make sure that the whole process is done seamlessly and stress-free.
CALL GEORGE TODAY ON 027 308 4515 TO START BUILDING YOUR ARCHITECTURAL NEW HOME FOR LIFE.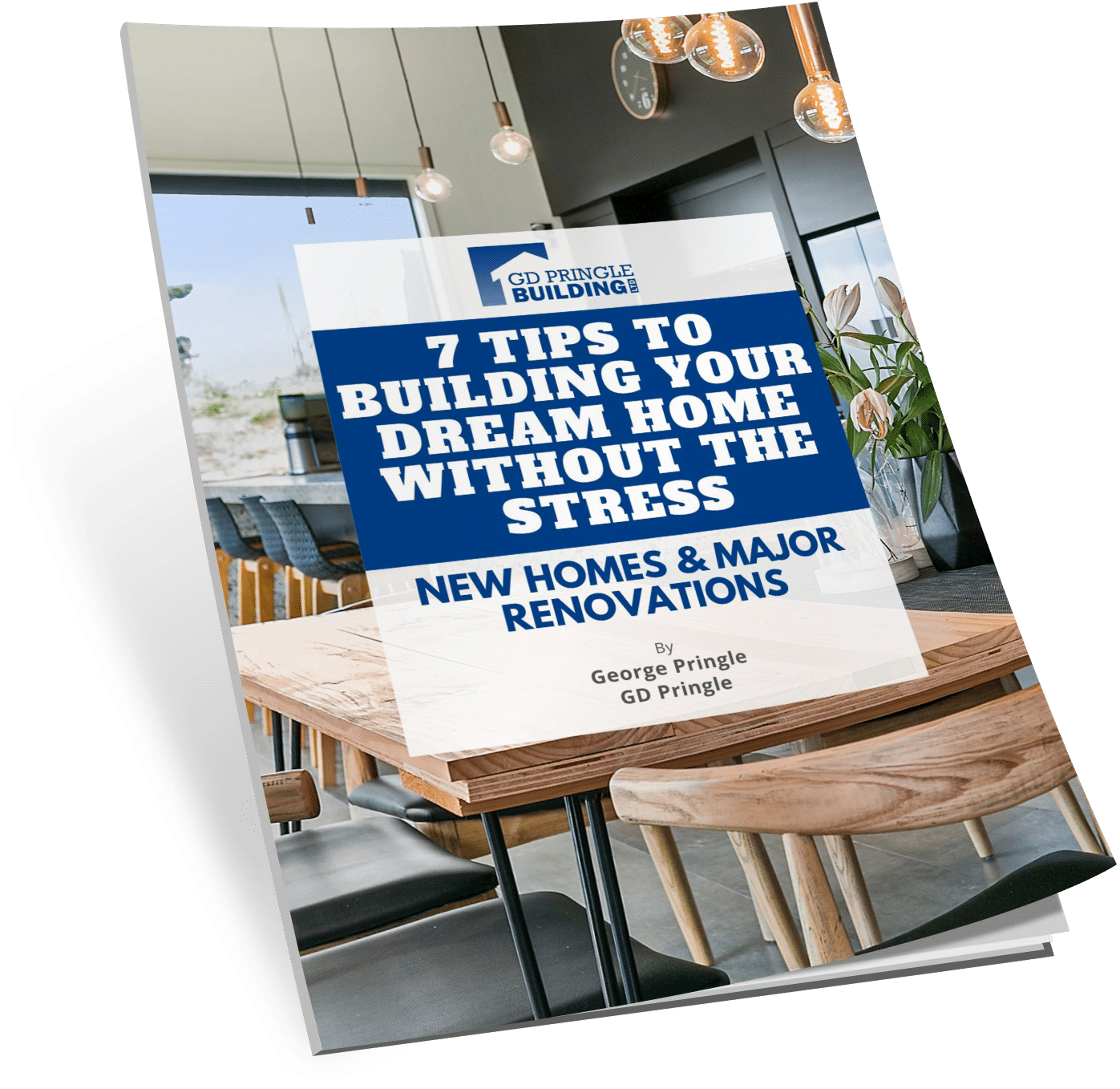 Why Choose us
GD Pringle Building provides great customer service with exceptional communication and a transparent building process. We strive to achieve your complete satisfaction and to exceed all your expectations from concept throughout completion.

Professional Team
A trade qualified Licensed Building Practitioner will oversee your build. We always have a ratio of one builder to two apprentices on-site, and we ensure all workmanship is held to the highest standard.

Timeline
We will provide a detailed construction timeline at the start of the job and will update it weekly to ensure you know when each stage of the build is happening. If the timeline moves, we will provide you with the new completion dates and the reason for the change in writing.

Quality
We only work with select subcontractors and suppliers that meet our high standards. To guarantee the overall quality of your project, we scrutinise each stage of the build against our quality control checklist.

Fixed Price Contract
Nobody likes unpleasant surprises. For your complete peace of mind, we will provide a detailed scope of works with a fixed price contract, including a breakdown of milestone payments.

Communication
Open communication is paramount throughout your project and after its completion. We will provide you with a 24/7 access to our project management software as well as a daily site log, weekly site summary, weekly onsite meetings and prompt response to any correspondence on time.

Post Completion Care
Once we have completed your new home, we will provide you with the warranties and maintenance information for all the materials and products supplied under our contract. Over the 12 months maintenance period, we will contact you to arrange for three post-care inspections.
The best guarantee in your town!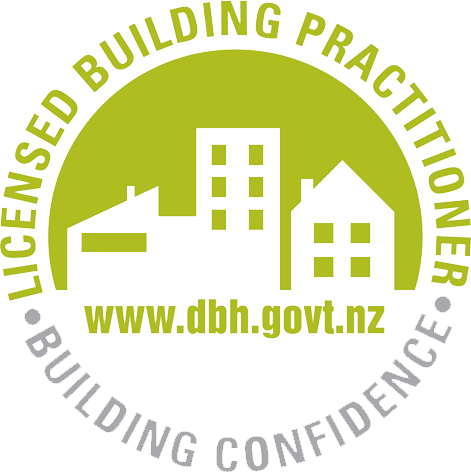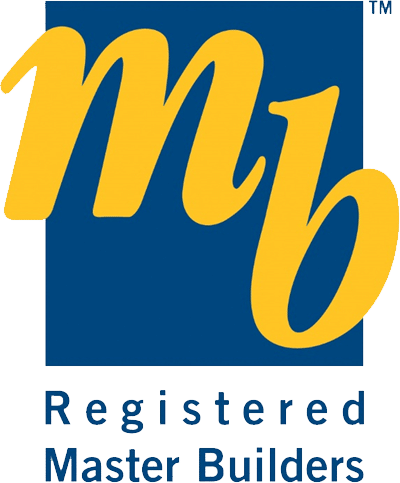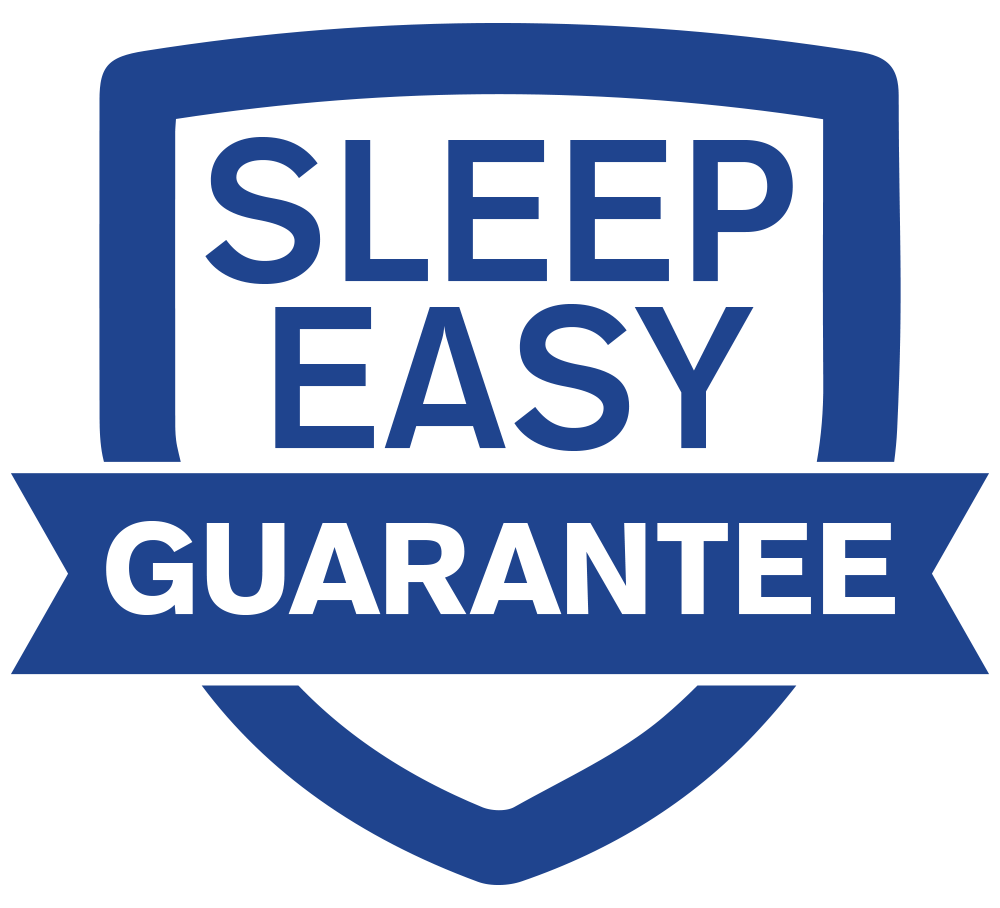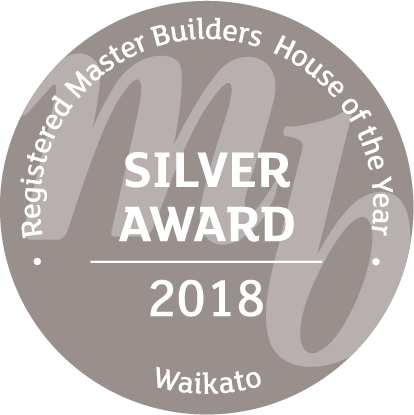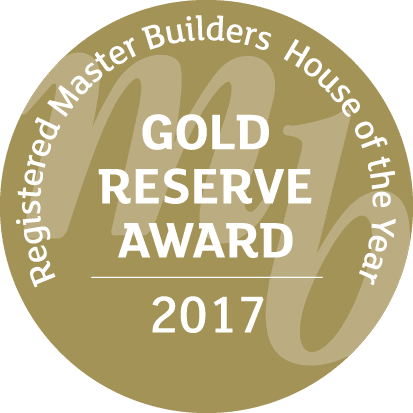 Happy clients sharing their experiences working with You…
"You won't be disappointed!"

"It was an easy decision to say yes to putting a testimonial together for GD Pringle Building as building with George was seamless and easy. I had heard many bad stories about building houses and things going wrong and as this was our first build, we were a little tentative. George though did a great job easing our minds and helped made the big decisions seem small. It seemed his favourite saying was "sure not a problem" if we needed anything changed or questions needed answering. The end product was amazing, finishing was perfect, and I can honestly say I was a very happy man when I got the keys to take over our new house. I have no hesitations recommending George and I would happily build with him again. You won't be disappointed!"
– Blair and Sean Taylor
"We confidently commend GD Pringle Building "

"We confidently commend GD Pringle Building from our experience with them when they built our home which had its fair share of challenges!
They offered suggestions and solutions both practical and cost saving where necessary for the best outcome.
Despite setbacks and unforeseen delays, they perused with care and an ownership-mindset ensuring we got a quality home as and end result.
With George's upfront hard work ethic and discipline gained from his service in the NZ Army to his friendly accountable Forman team and builders on the tools we found them all very Approachable, Adaptable Clever, Hardworking & Diligent – great attributes to compliment what you purchase when you choose these guys to build your (likely) biggest personal investment"
– Christopher & Georgina Hoyle
"I've renovated my house twice now"

"I've renovated my house twice now. The first time it was one of those typical service people disasters that we all hear and read about. The second time was the exact other end of the spectrum. At our first site meeting George built a comfort bubble around me and that lasted to the end of the project. George and his team made this exercise a simple and stress free one. Yes, we struck issues, all related to the state of the original building. George's team dealt with every eventuality professionally and expertly. The care shown by his builders and subbies was quite remarkable – in fact, at times they seemed to care more about getting the best outcome than I did. The result is a house that I love and am proud to have my friends visit. I recommend GD Pringle Building (in fact I already have) to anyone who wants their project to be in the safest of hands. And I'm happy to confirm that for anyone considering GD Pringle Building."
– Murray Pedley
Step One: Meet and Greet
Meet and Greet- A phone call, coffee, whatever works for you
Get to know you and the vision you have for your project. This can include your must-haves and maybes.
Discuss your budget, vision and timeline.
One point of contact to practical completion.
We work with the client to provide practical solutions if they arise.
Step Two: Plans / Concepts and Working with the Architect
Plans, Concepts and working with an Architect
If you already have working drawings, skip down to working drawings.
We don't do plans ourselves, but we have relationships with local Architects. If you don't already have someone in mind, we can recommend one that will best work with you.
We are happy to help with different ideas and methodology. E.g. Cladding options, pricing options etc.
Your chosen architect will begin concept drawings specific to your requirements. He/she will take into consideration your budget as well as your 'must-haves'.
Step Three: Concept Drawings and Estimates
Concept Drawings and an Estimate
Our Quantity Surveyor can put together an estimate for you based on concept drawings from the architect to confirm it is on budget and in line with your vision.
Step Four: Working Drawings and a Detailed Quote
Working Drawings and a Detailed Quote:
Once the architect has working drawings completed and ready for building consent, we can put together a detailed quote for you.
The quote will be based on your selections and your plans for your project.
A PC Sum (Provisional Sum) allowance can be included if you haven't made the final selection for certain items. E.g. The kitchen bench type stone or laminate etc.

eg. Bathroom Fixtures $25,221.54 Inc. GST

At this stage, your plans and consent are lodged with Council for building consent.
Step Five: Prelim Work, Checklist and Disclosure Information
Before signing the contract
If there is any preliminary work to do on-site before a full contract is in place, we can get a prelim contract done to cover this work. 
Along with your quote, we will give you a Checklist and Disclosure Information. 
Checklist:
Before you sign a contract for the building works, a building contractor is required to provide you with a checklist and other prescribed information under the Building Act 2004 if:
(a) you request this checklist and the prescribed disclosure agreement
(b) the building work is going to cost more $30,000.00 or more (including GST)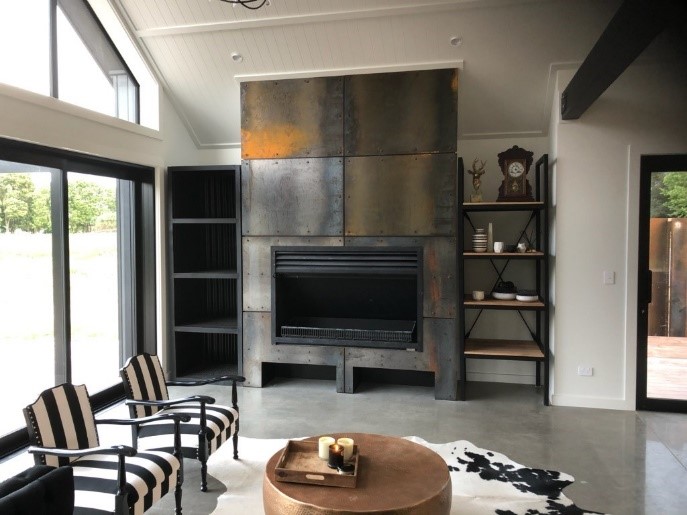 The checklist provides the following information from Ministry of Business, Innovation and Employment (MBIE):
Become informed
Agree on project structure and management
Hire competent building contractors
Agree on price and payments
Have a written contract
Take control
Resolving disputes
Disclosure Information:
This is some information about our company, contact information, Qualifications, Insurances in place and the amount of cover, Builder warranties and Manufactures product warranties.
Step Six: Contract and Master Builders Guarantee
Putting together the contract 
Contracts are required by law for any work completed over the value of $30,000.00.
We can do a fixed price contract, which is done as Milestone payments throughout your build with us. Any changes made throughout the build are done as variations, which are made clear and signed off by you as required.  g. An $800 tap is changed to a $600 tap, the balance of $200 is credit back to you in a variation.
We also offer a cost-plus margin contract option. This is done as weekly, fortnightly or monthly invoices throughout your build. It is a completely transparent cost option for you, and we even give you a copy of all your subcontractor invoices.
Both options are great. Please discuss with us which option works best for you.
Guarantees and what they mean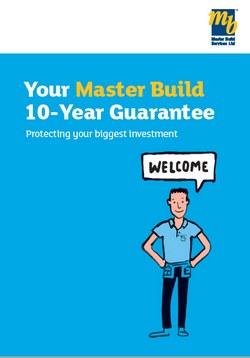 We are Registered Master Builders and we offer a Master Build Guarantee. This is completed at the same time as your contract.
The Master Build 10-Year Guarantees have been developed in New Zealand, for New Zealand families. It's designed to suit your modern building needs.
The Master Build 10-Year Guarantee protects a homeowner when renovating or building a home. This is likely to be the biggest investment they make in a lifetime, and it needs to be protected.
The Guarantee covers the homeowner for ten years and starts at the time they sign the contract. It covers them from Loss of Deposit and Non-Completion, Materials and Workmanship, and Structural Defects. A Guarantee costs less than 1% of the build cost and adds value to your property – it is fully transferable if you sell. The Guarantee provides cover not included by general house insurance.
While the vast majority of building projects go through smoothly, things can go wrong. A Guarantee provides the process to resolve these issues. This will be an emotional and stressful time, we appreciate that, and our team are there to help guide the homeowner through it. It is a legal process; there are steps and timeframes that must apply. We pride ourselves on acting quickly and efficiently to get the issue resolved avoiding lengthy and expensive court proceedings.
The protection provided by our Guarantees varies depending on the guarantee product, however in all cases not only does it give you peace of mind – it also makes good financial sense.
Clients are responsible for transferring the Master Build Guarantee if they sell the property. There is a cost involved for doing this, which is paid at the time of transfer.
If you don't want a guarantee, we need a waiver signed at the contract stage.
Step Seven: Construction
Construction and our attention to detail:
This is where we come into our own to keep you as informed as possible and to get decisions sorted in a timely manner. You will get a weekly site meeting and phone call to ensure everyone is on the same page.
Owner Site on the App:
At the beginning of your build with us we will give you access to our App to check your project in real time. This gives you a detailed construction timeline so you know what is happening on-site and when.  It is also a great tool if you are away or out of the country during your build and want to monitor the progress of you project.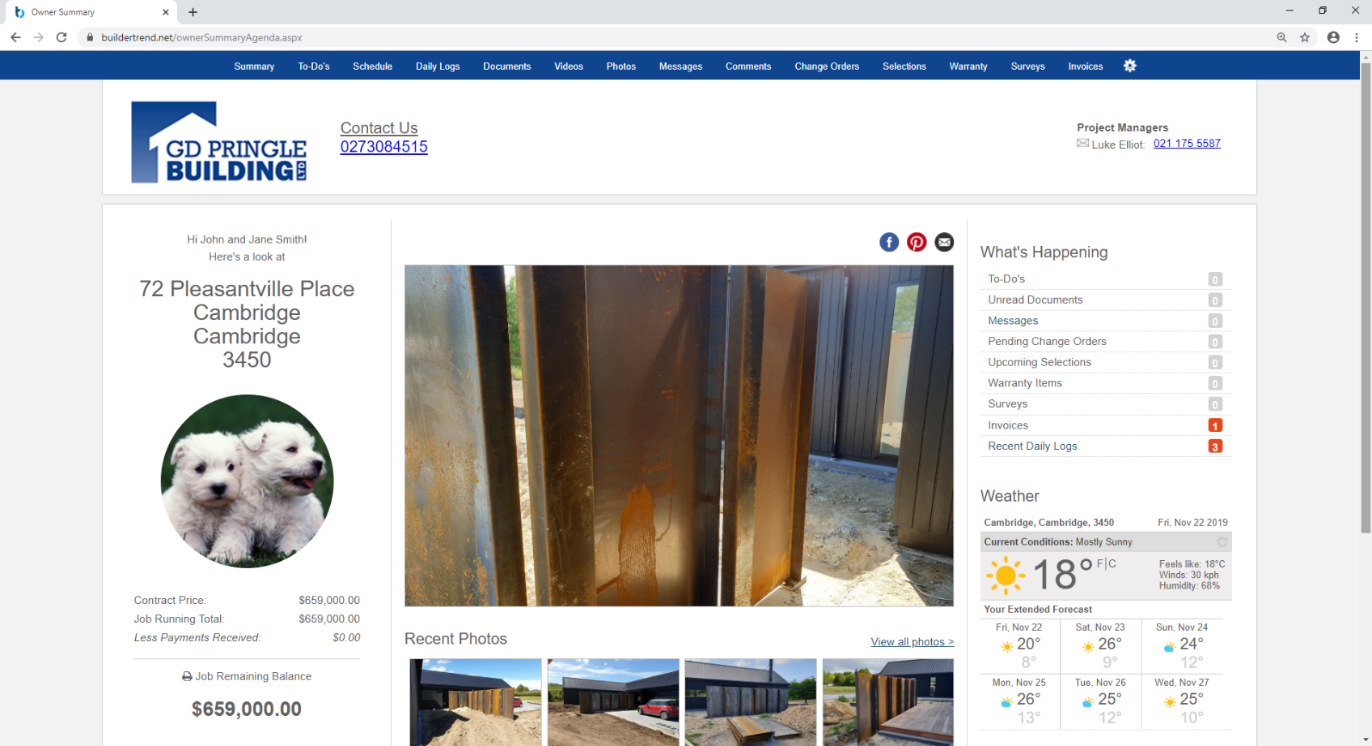 Detailed Timeline:
The schedule for your job is a detailed breakdown timeline on the App and it lets you know what is happening.
This is a Gantt chart version of the schedule: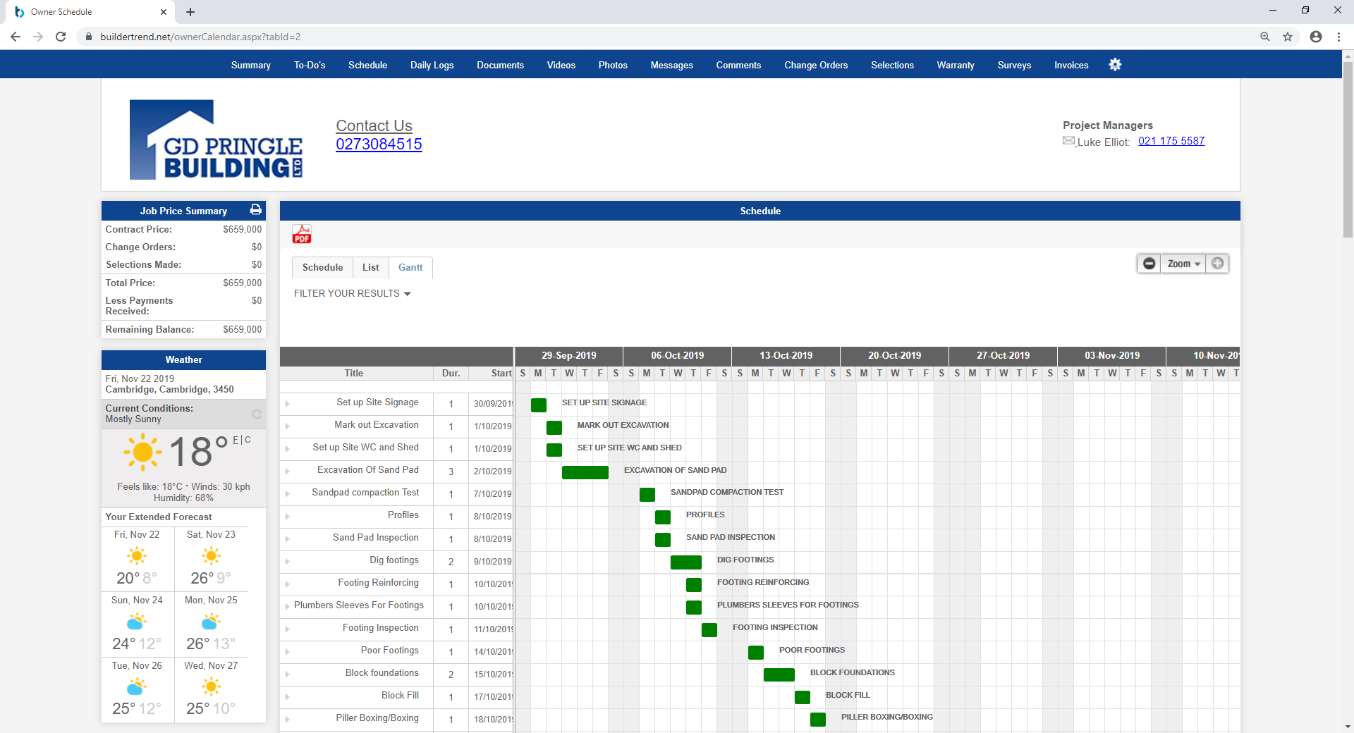 This is a month version of the schedule: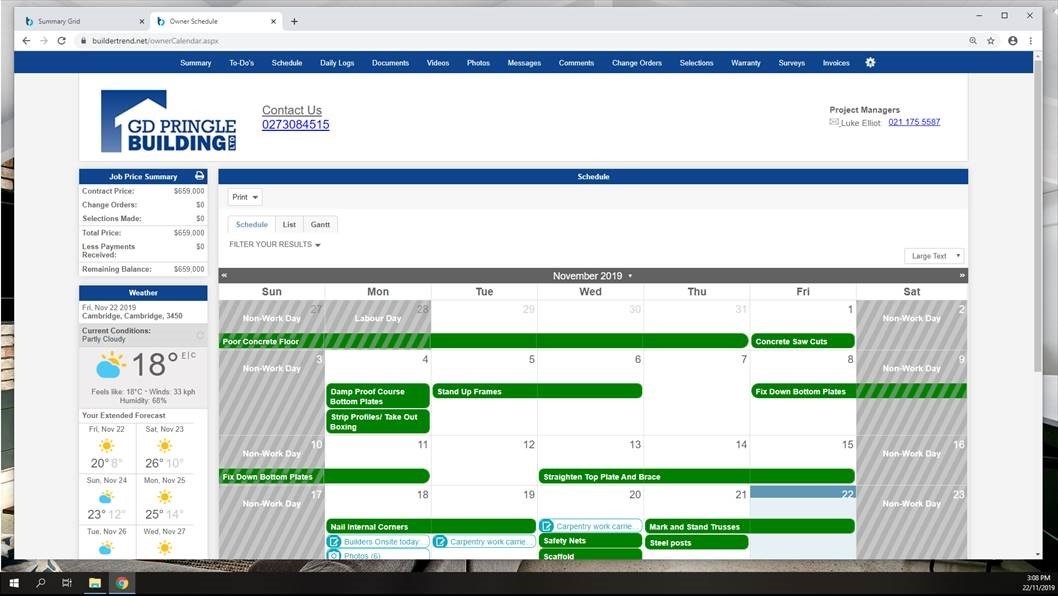 Daily log on the App:
We have daily logs which are filled out by your site supervisor detailing the carpentry work completed on-site, sub-contractors on-site and any notes, inspections or material orders along with some pictures.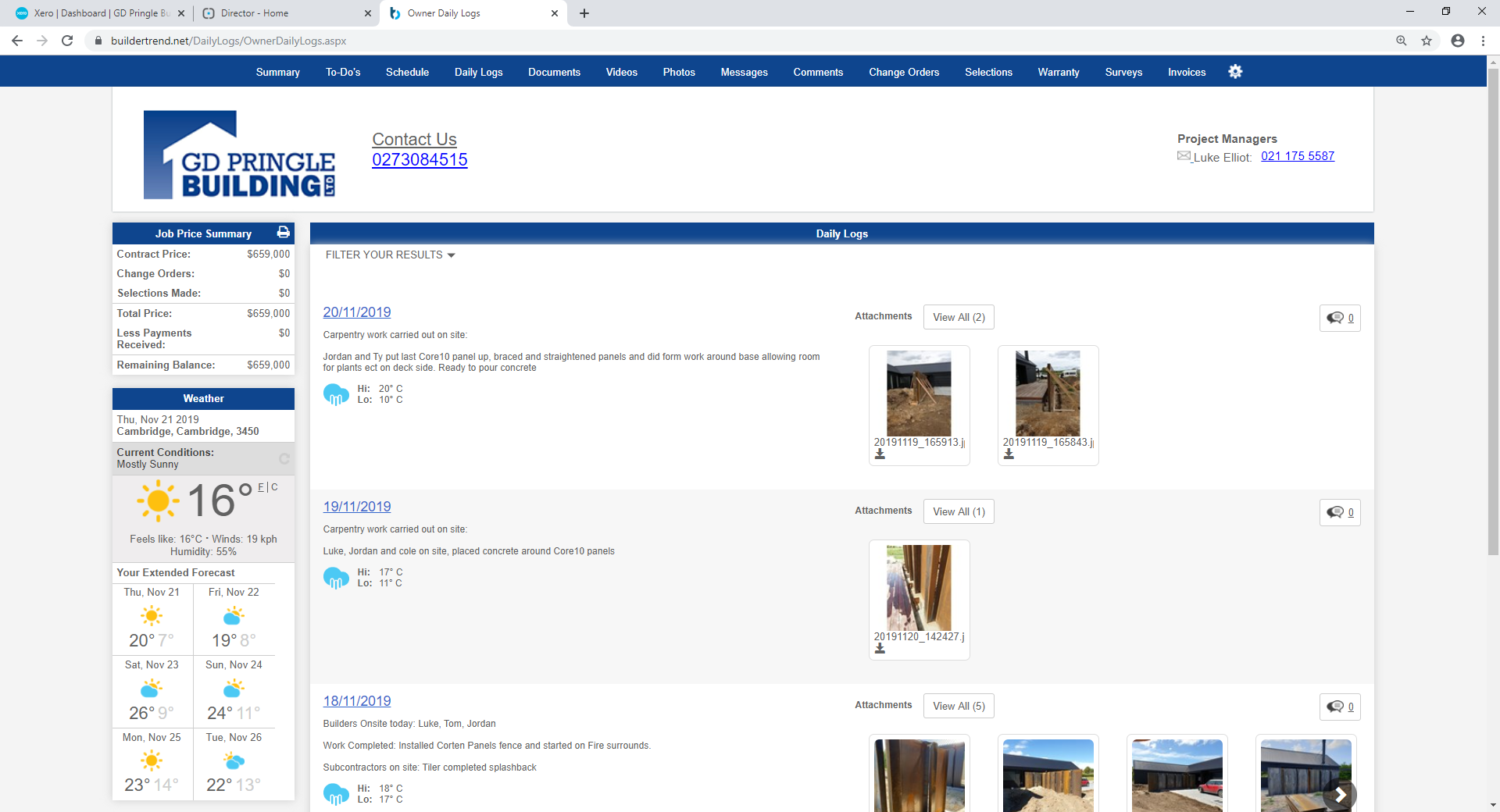 Weekly Site Summaries:
A Snap shot of the work completed on site for the week.
Itemizing out change orders and letting you know about any up and coming selections required.
Up to date construction budget and up and coming invoice or Milestone payments.
Updated Completion dates.
Selections required – letting you know what is coming up and a date when it is due. This means there is no pressure to make all your selections at the beginning of the job.
Pending payments and up and coming payments.
Step Eight: Practical Completion
Handover and Practical Completion
After we have thoroughly cleaned your home, we will complete an on-site walk through with you. We do this is to go over the house and sign your practical completion documentation.  This starts your 12-month defect period. We aim to have zero defects at handover, but sometimes they can happen.  This gives you a 12-month period to let us know about defects and we will return and repair. GD Pringle Building believe that the best advertising is happy clients. Your final milestone or invoice is issued at this point.
Code of Compliance
We compile all the information and apply for code of compliance on your behalf, collecting all the Record of Works from the subcontractors, PS4s, Asbuilts etc.  
Step Nine: Post Construction Care
Post-Construction Care
After you have moved into your dream home or perfect alteration, we will contact you to establish three site visits to ensure all our hard work is up to standard. These are at three months, six months and one year after practical completion. This will ensure you are getting the best value for money. If there is any workmanship defects or product failure, we will sort this out for you.
In all honesty, if you do have an issue feel free to contact us and we will sort it out ASAP.
​WHAT ARE THE NEXT STEPS FROM HERE?​

Request a FREE Consultation
The first step is to have a 100% FREE no-obligation consultation with George. Whether you're just starting to plan or you're nearly ready to start your build, we can help you out.

Receive a FREE gift*:
A professional clean of your home valued at $1,000 leaving your home sparkling and ready to enjoy.
*When you decide to contract GD Pringle to work on your project.