Are you looking to build an architectural new home that will last a lifetime?
GD Pringle Building can help you with achieving your dream. We specialize in building architecturally designed homes.
No two people needs and lifestyle are the same. So why should your house be the same as someone else? An architecturally designed home is unique to your needs and can make a real difference for you and your family. If you have not engaged an architect yet, we will be happy to recommend one of the trustworthy local architects we work with. He/she will help you to create a custom design entirely suited to your needs, lifestyle and accommodation requirements.
The architect will take your ideas and design an architectural home that will enhance your and your family lifestyle as well as suit the site, capture available views, feature a functional efficient layout and provide a higher level of environmental comfort.
GD Pringle Building professional team will help you build your unique dream home. A home where you will want to live in for life. We will walk alongside you the whole way, from the design stage throughout completion.
We will provide a detailed construction timeline at the start of the job and it will be updated weekly to ensure you know when each stage of the build is happening.
Transforming your visions and ideas into a new home can be a challenging journey. GD Pringle Building will make sure that the whole process is done seamlessly and stress-free.
CALL GEORGE TODAY ON 027 308 4515 TO START BUILDING YOUR ARCHITECTURAL NEW HOME FOR LIFE.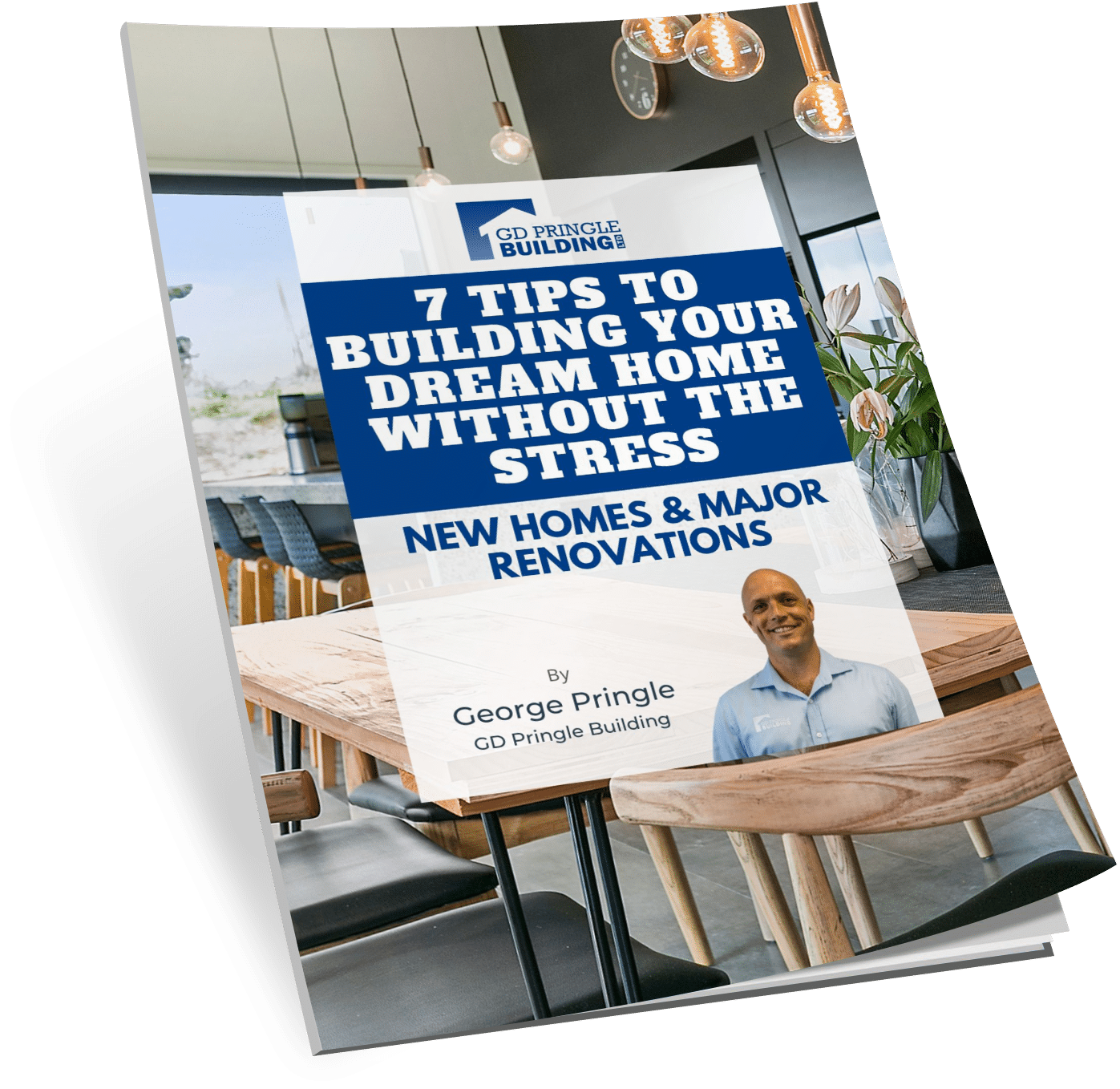 Are you looking to building your new dream home but don't know where to start? We have compiled a free guide to give you more clarity on what you need to think about when building or renovating your dream home. Download it now and reach out if you have any questions. We are here to help.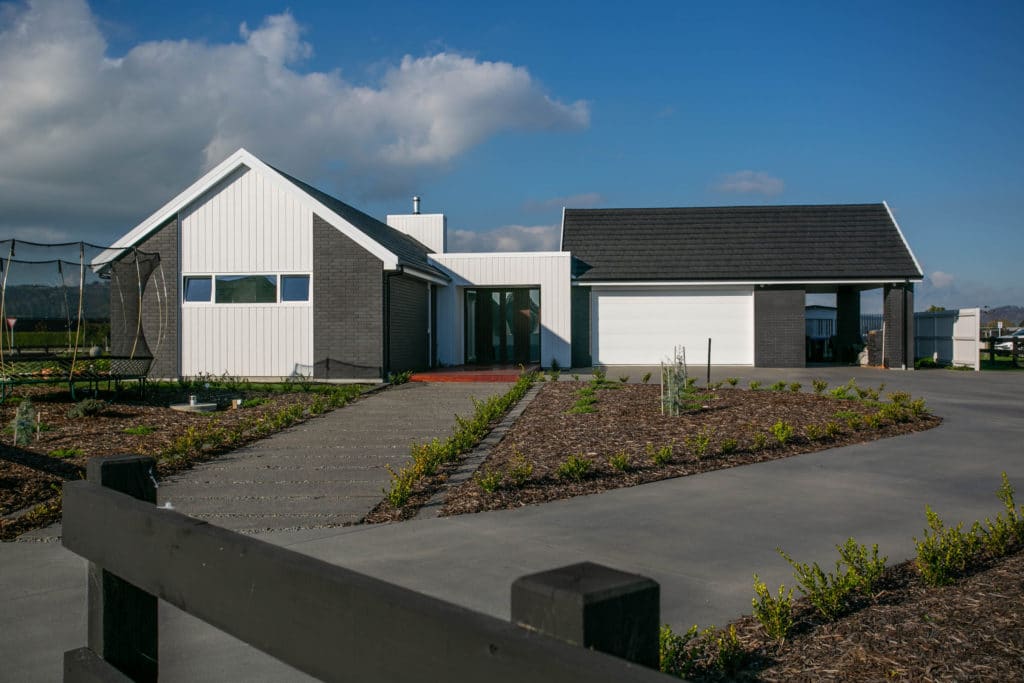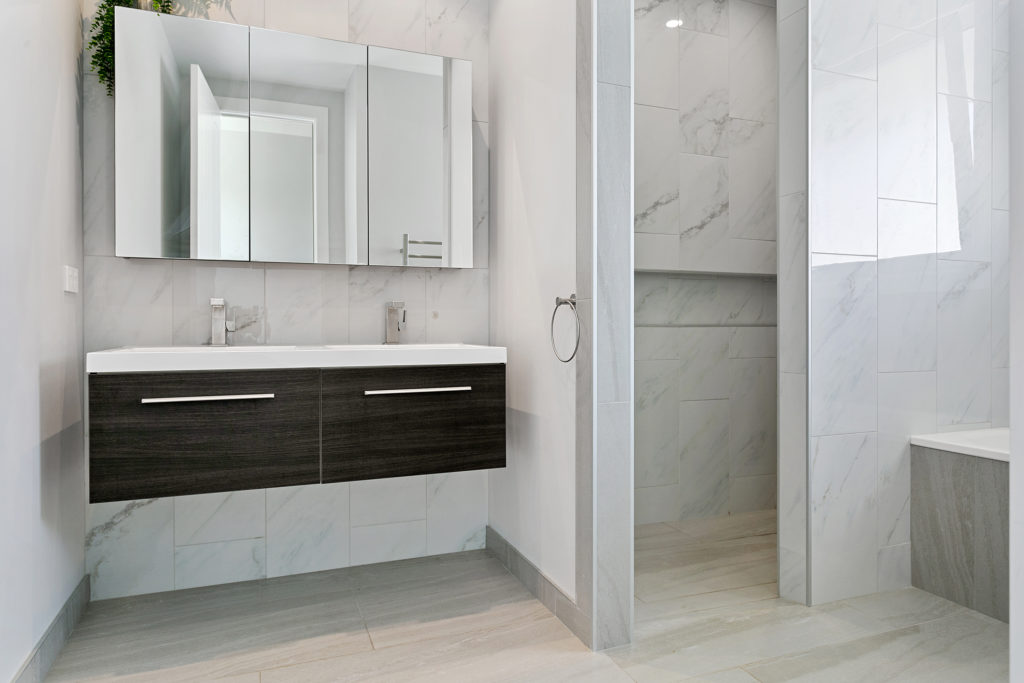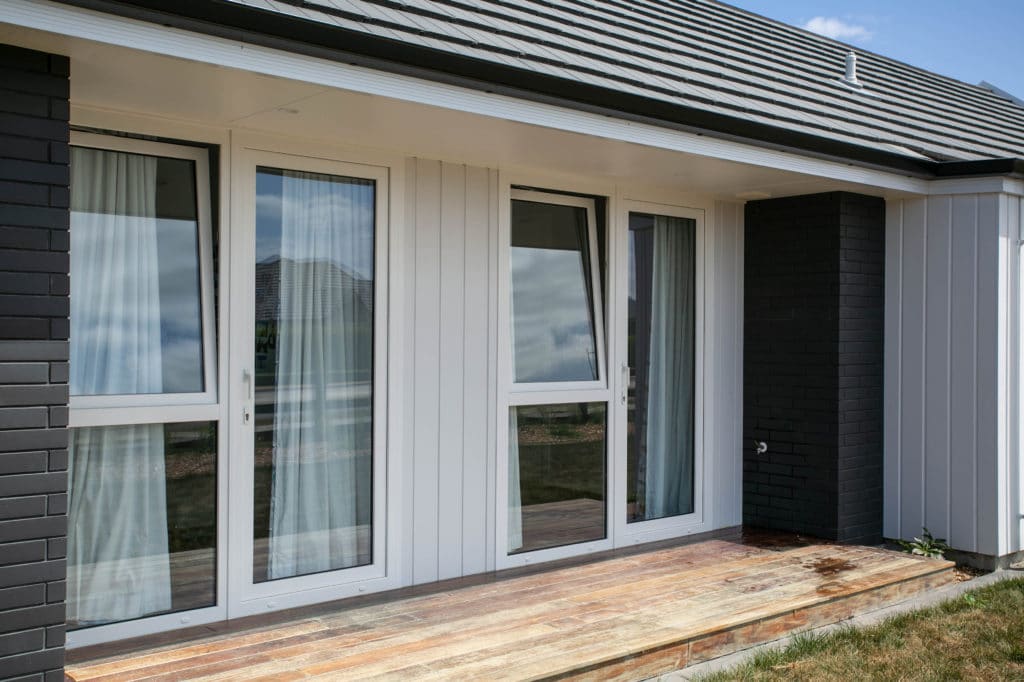 Gavrilova
Being a corner section, this home is designed to catch the sun all day.
The exterior of this house uses a perfect black and white contrast between the black concrete tiled roofing tiles and Euro Largo Mora bricks with the white PVC-U double-glazed joinery and Hardies vertical oblique weather board.
The front door is the interconnecting link between the garage and the living area. The main living area has three recesses in the ceiling, defining the kitchen, dining and living areas on an open plan layout. The main feature in this home is the modern looking Envirosolve Bionic freestanding fireplace in front of the brick wall matching the exterior. Large sliding doors easily open on to a north facing purple heart deck or a concealed enclosed courtyard.
The main flooring is a 900x450mm 1/3 offset tiling pattern which runs from the entrance through the living room and all the way to the other side of the house over 200m2 in total. This home has underfloor heating to thought out the home for extra comfort.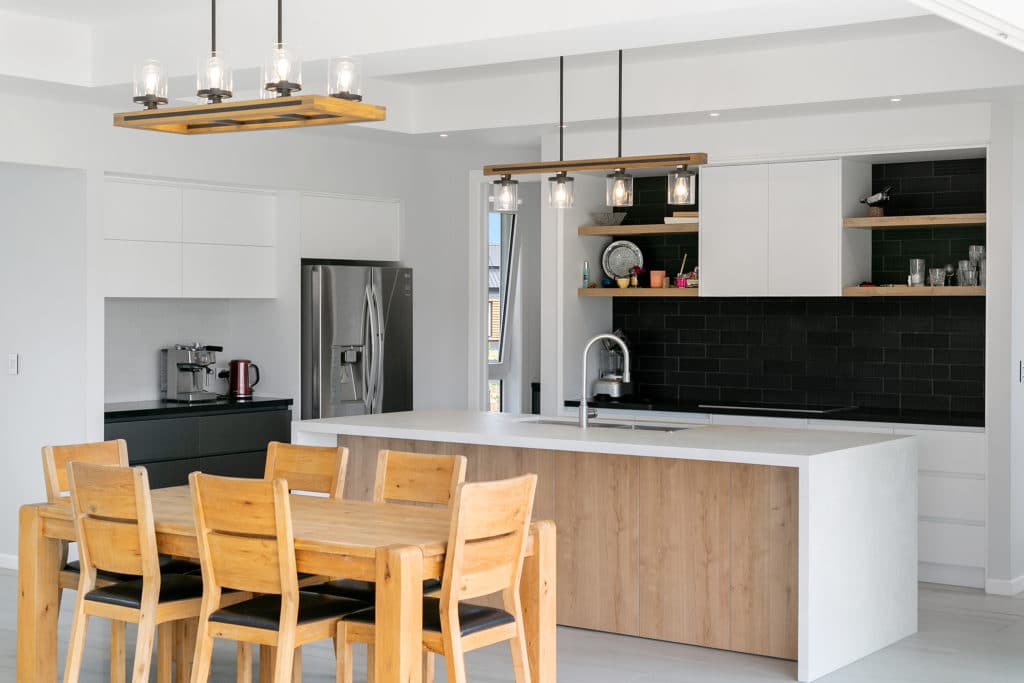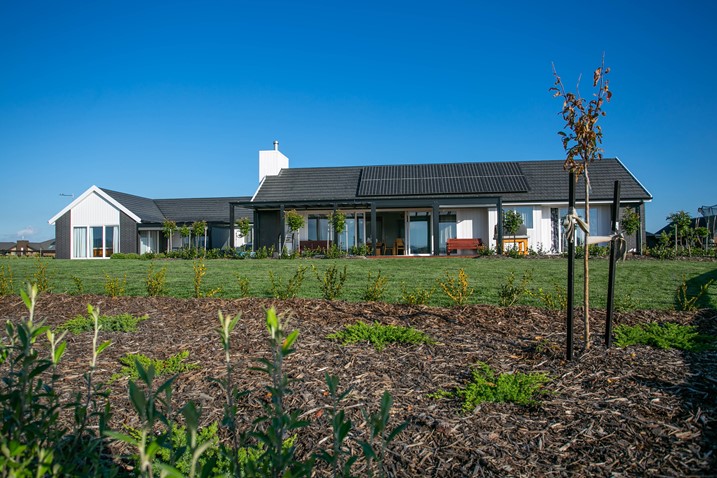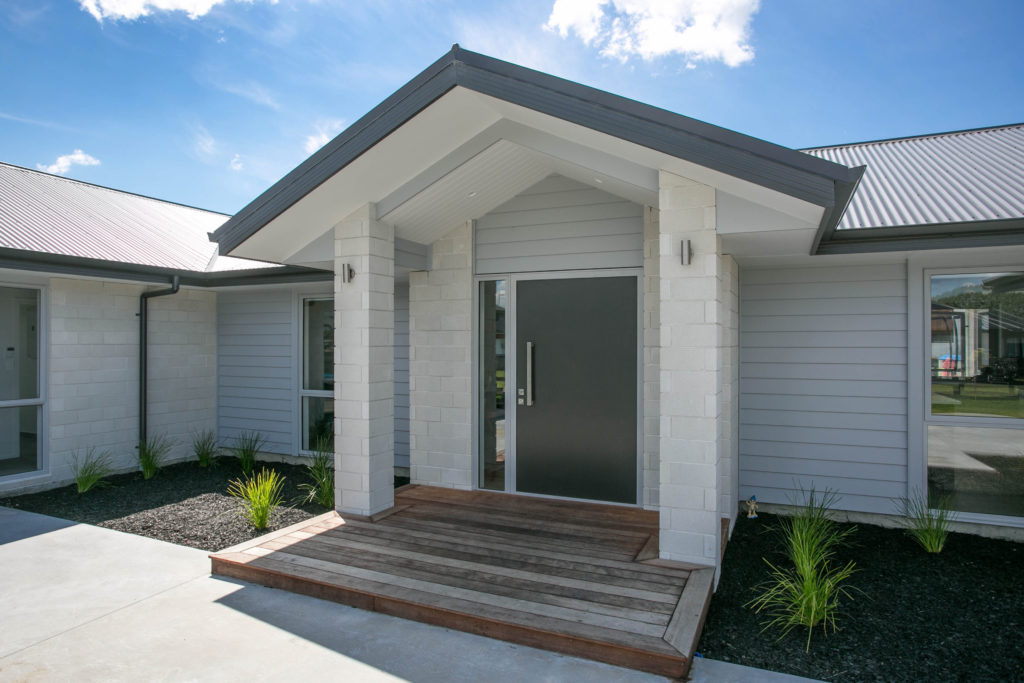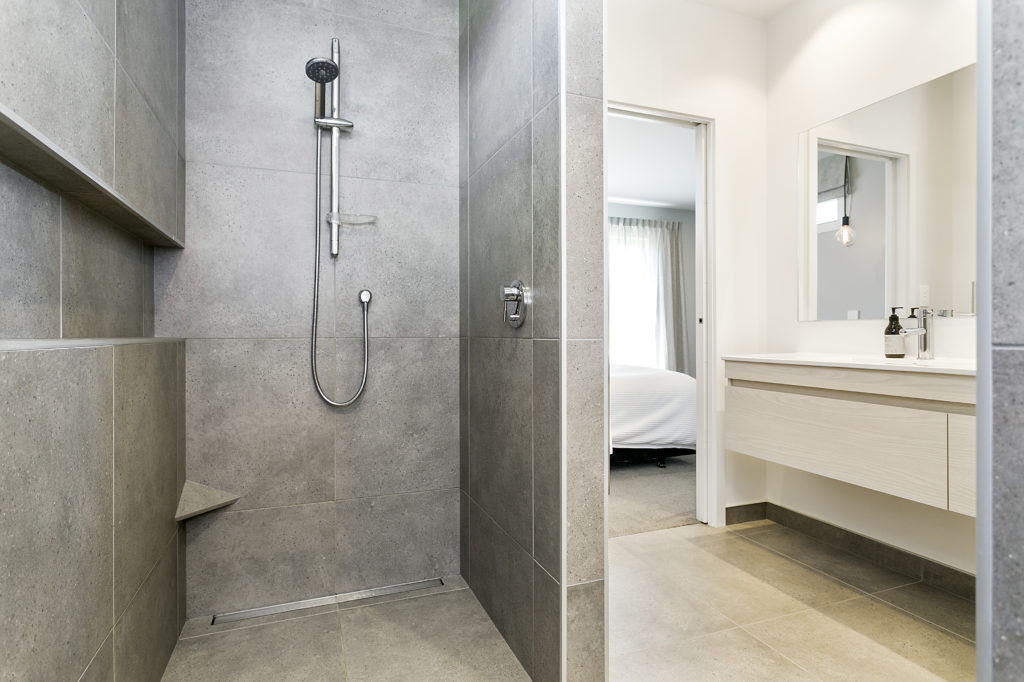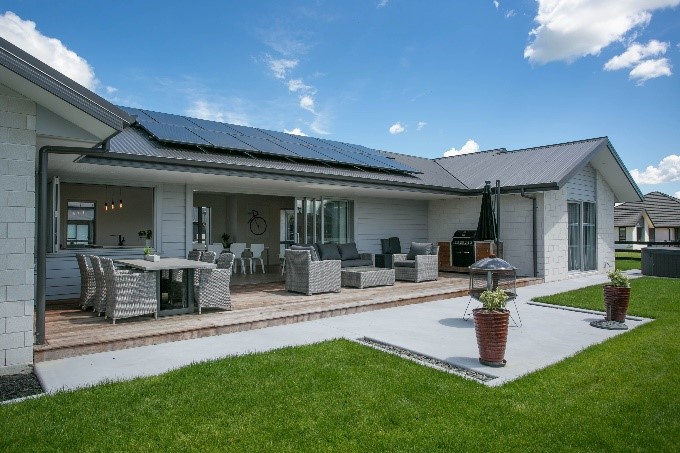 Taylor Residence
The home was build on a large 1688m2 section which has allowed for plenty of space outside for children to run around.  The St Kilda Subdivision features two wetland areas with native trees and plants and 16kms of walking and cycling tracks making this home a fantastic place to bring up children.
The north facing 261.72m2 family home is clad with White Country Brick and features linea weatherboard as a contrast with long run iron roof.  The layout of the home took into account open plan family space and created a central point for them to come together.
The home was designed with a young family in mind. A nice open plan kitchen, dining and living area Large stacker doors open to a Kwila deck giving it a nice indoor/outdoor flow and making the deck an extension of the dining area.
The Sustainable design in the home features, Solar panels ,Rain water collection and Mammoth polyester wall and ceiling insulation which is a minimum of 20% above current New Zealand Building Code specifications.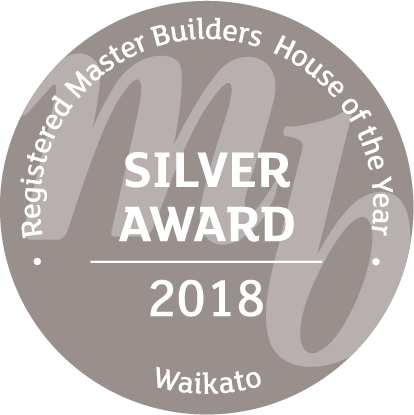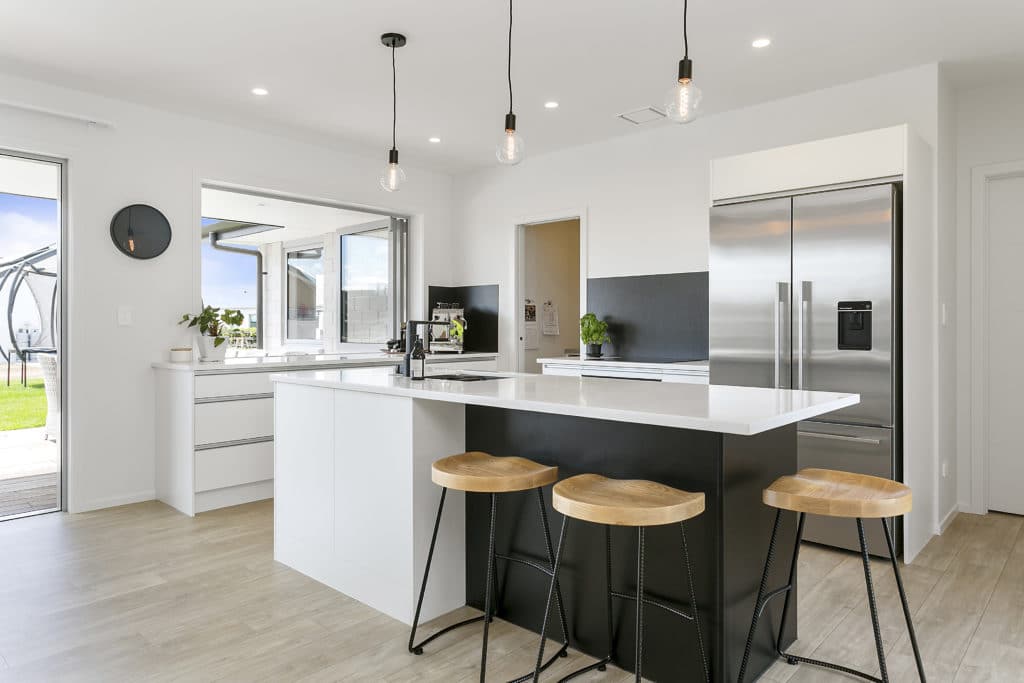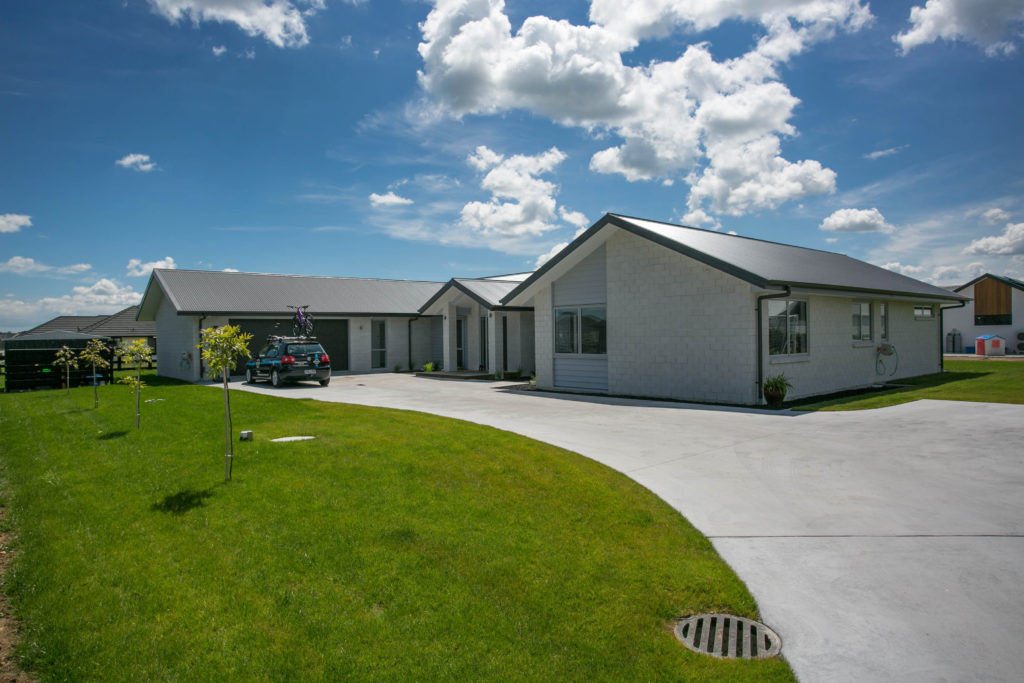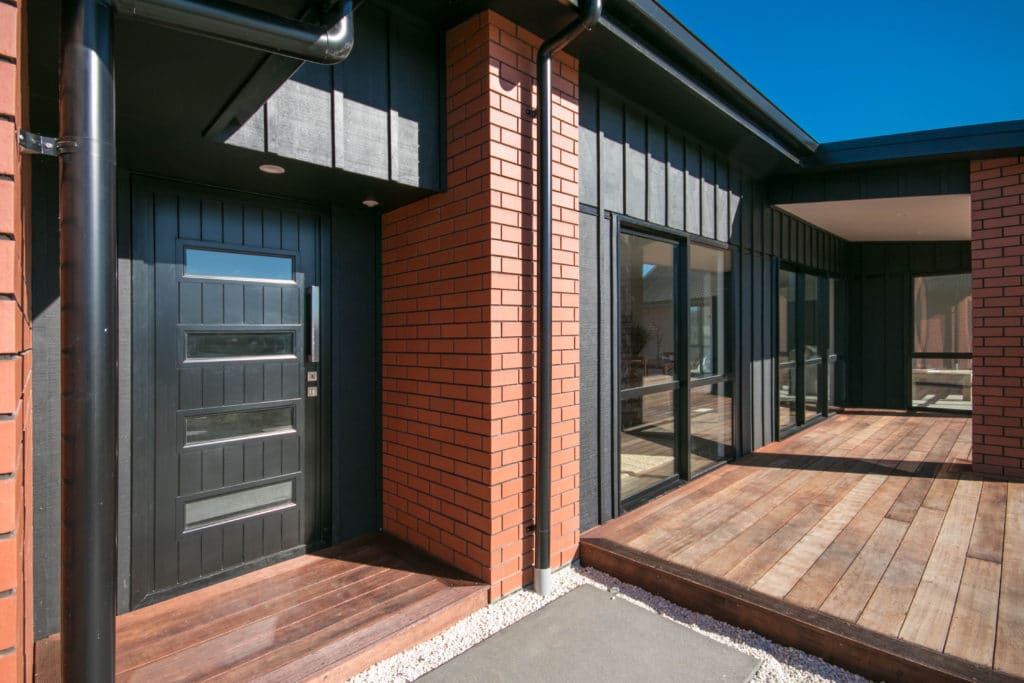 Kowhai Drive
Expansive living zones revolve around a socially positioned kitchen that fosters full host/guest engagement while a second living area may be closed for intimate gatherings, or thrown open for larger get-together s. Alfresco living is catered for with free flow to Kwila decking that enjoys a great day-long sun aspect with tri-way access from dining, living and master. All four bedrooms (three double and one single/office) are serviced by a well-appointed main bathroom while the master features the additional benefits of an elegantly tiled ensuite and walk in wardrobe.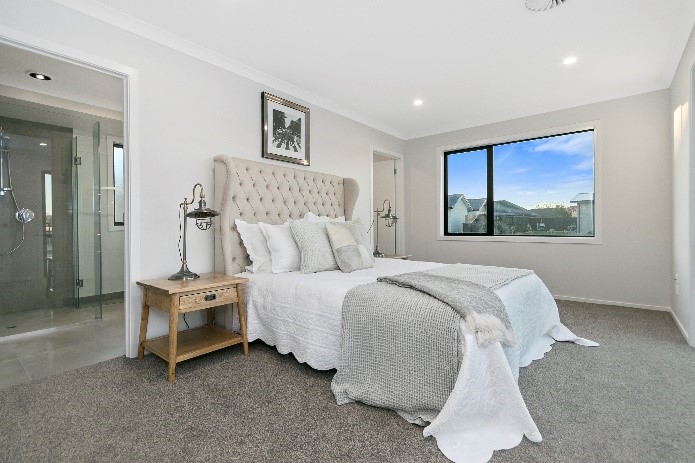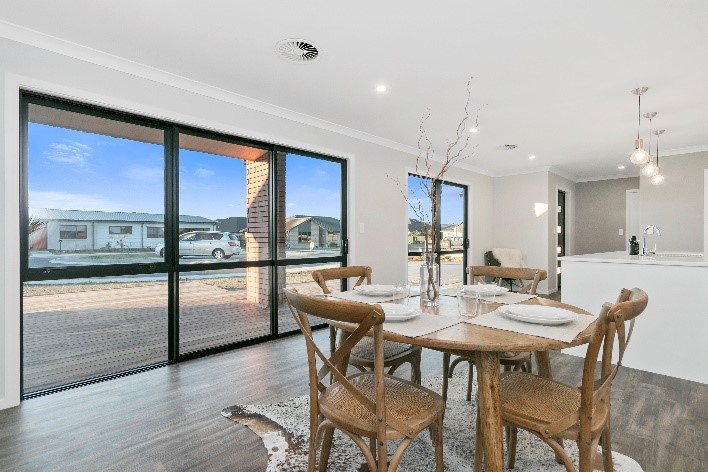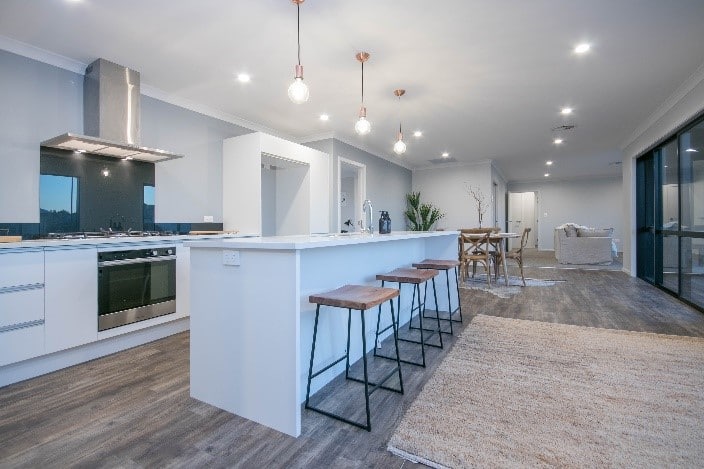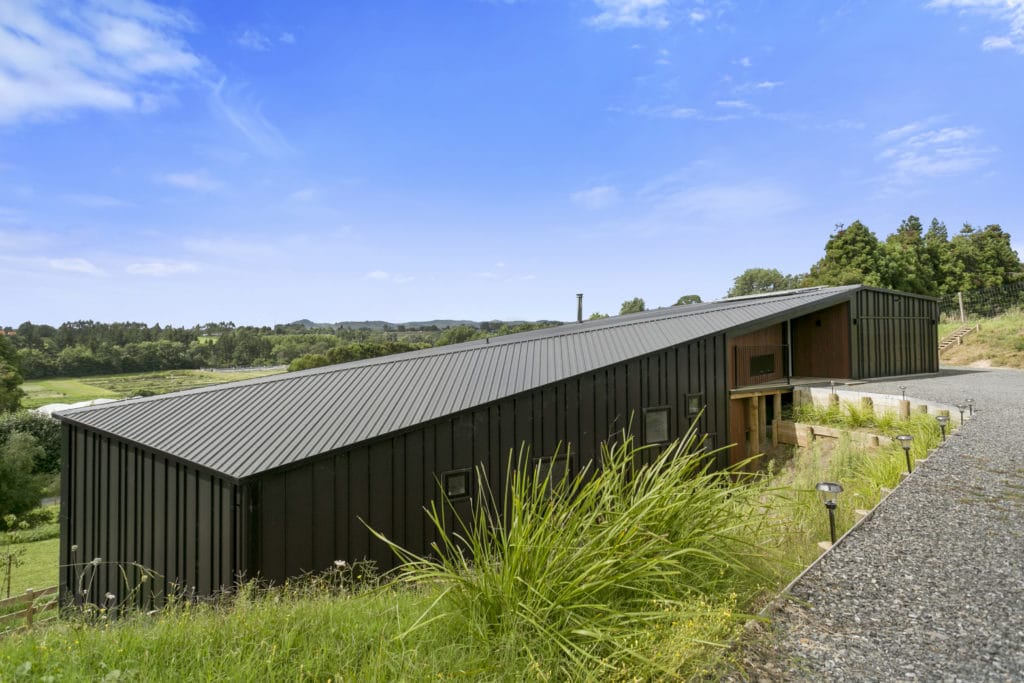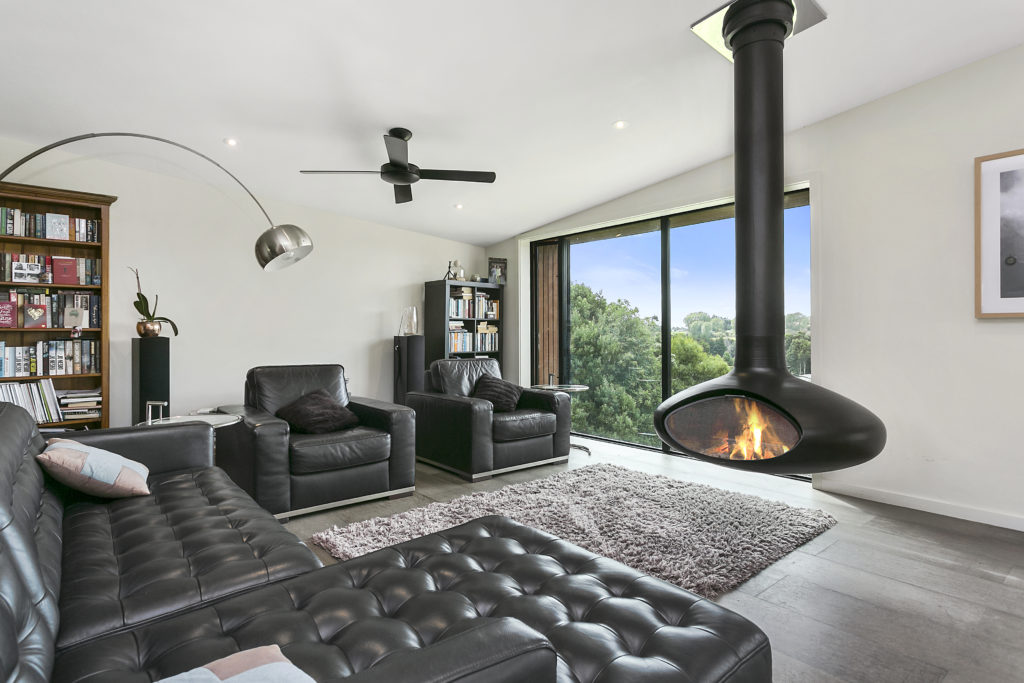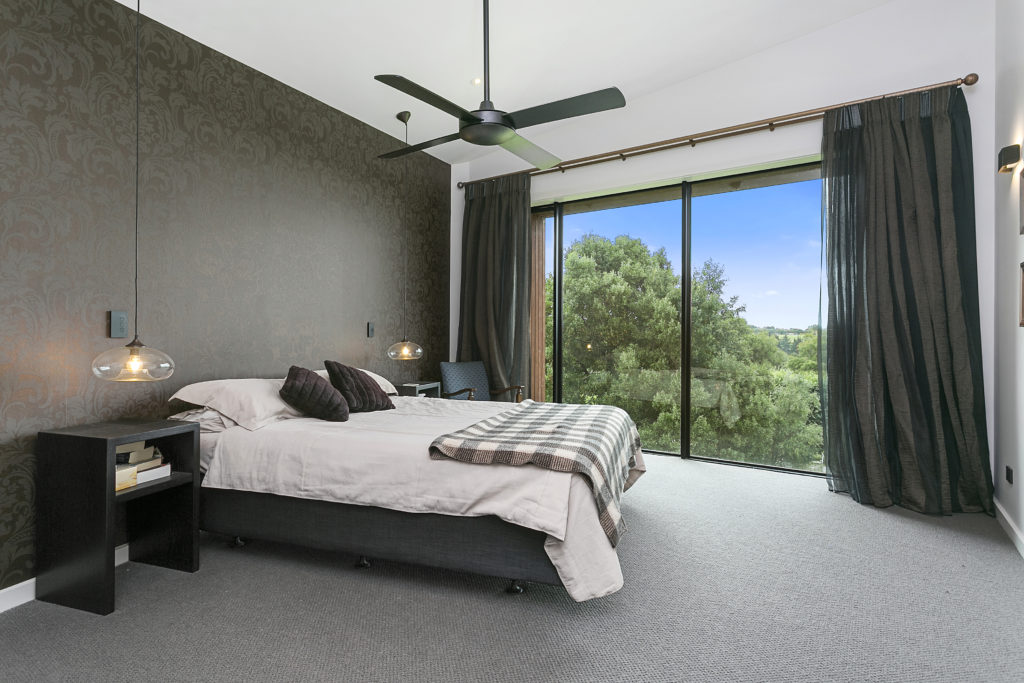 Pukirimu Lane
This house is one of the more complex architecture builds we have undertaken.
We worked with Kerry Young from KY Builders, to build this house on the side of a steep bank split over four levels.
The open plan living area has easy flow from the kitchen to the main living area with a floating fire place is a feature you don't see in every house. The feature cedar wall running from the kitchen to the entrance door has a concealed door into garage and the kitchen island unit is a pre-formed polished concrete island unit, which had to be man handed in place on a challenging site.
The exterior cladding is random width Eurostyle Snaplock cladding with a concealed garage door with a pattern to match wall cladding. There is Random width vertical cedar cladding to give contrast to the Snap lock cladding and cedar screen over the north facing windows.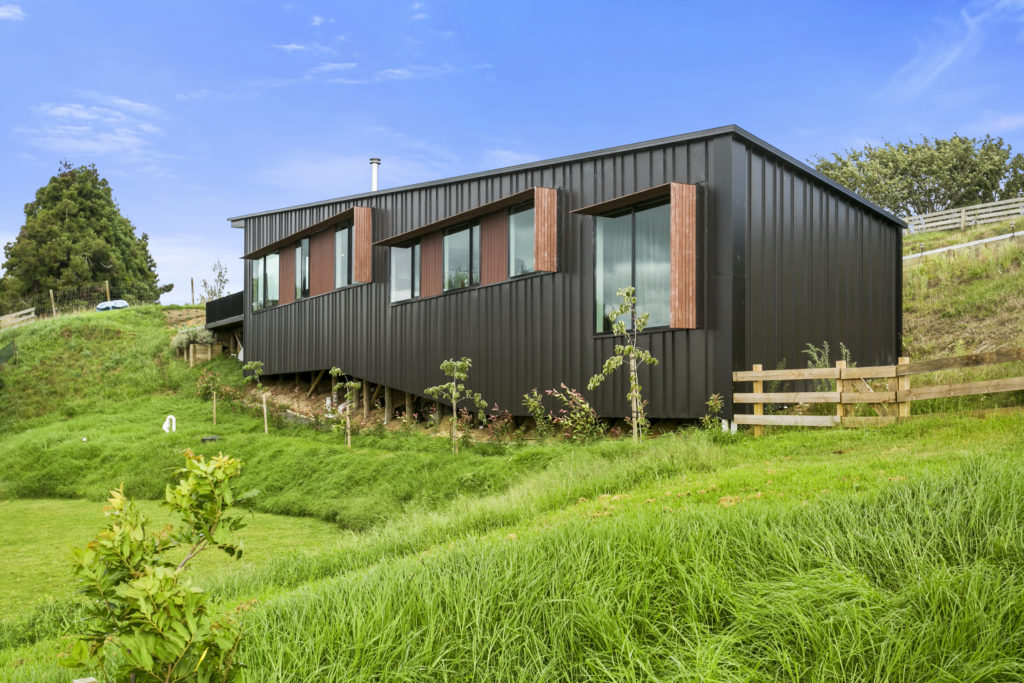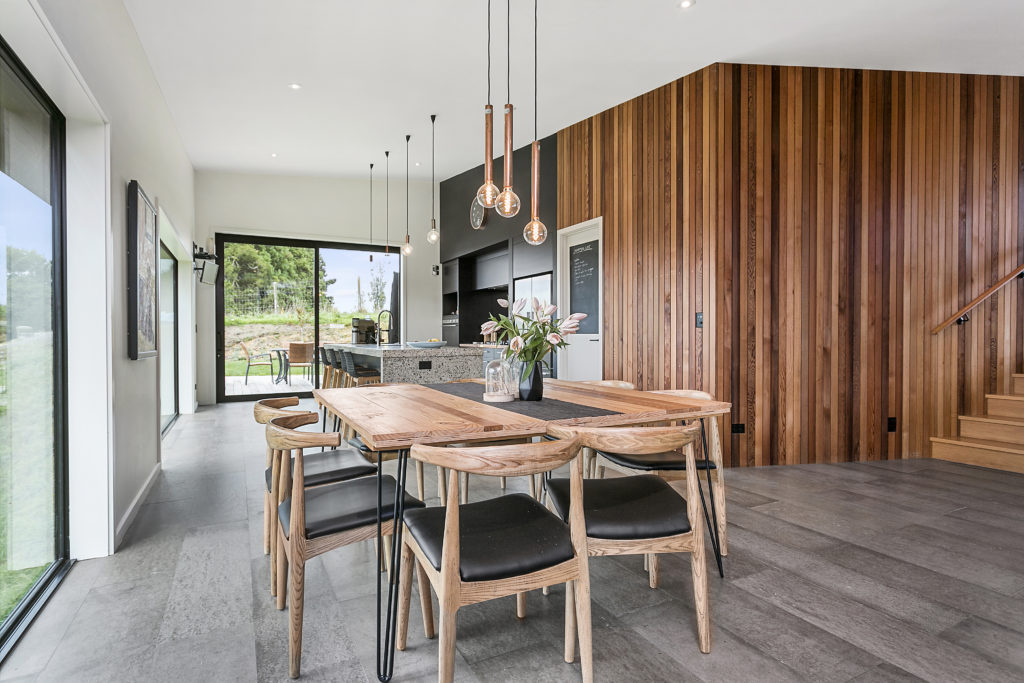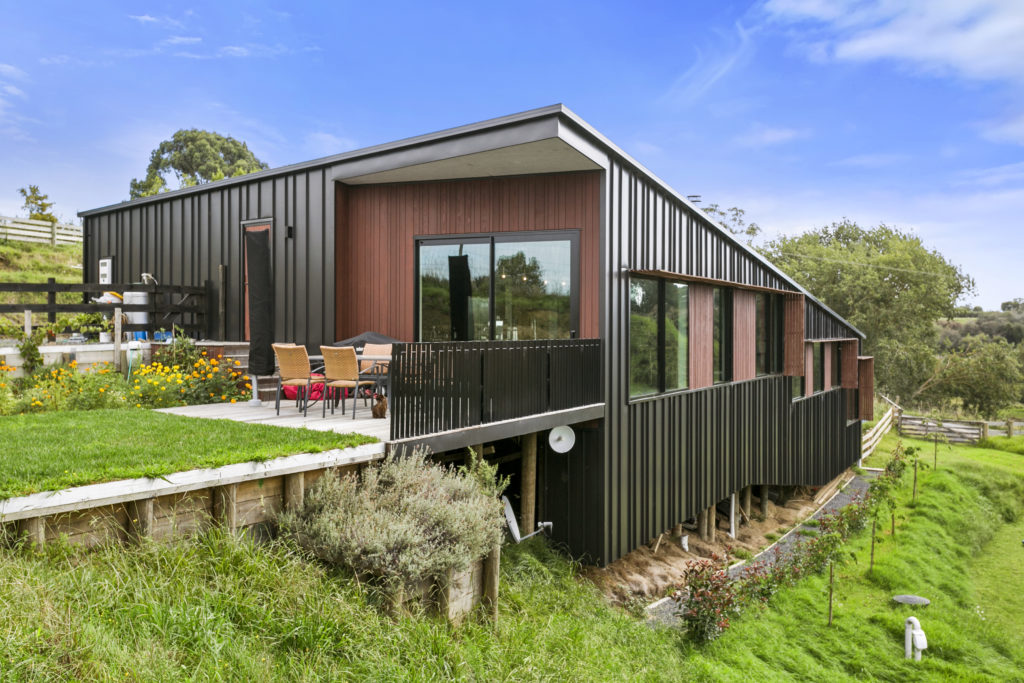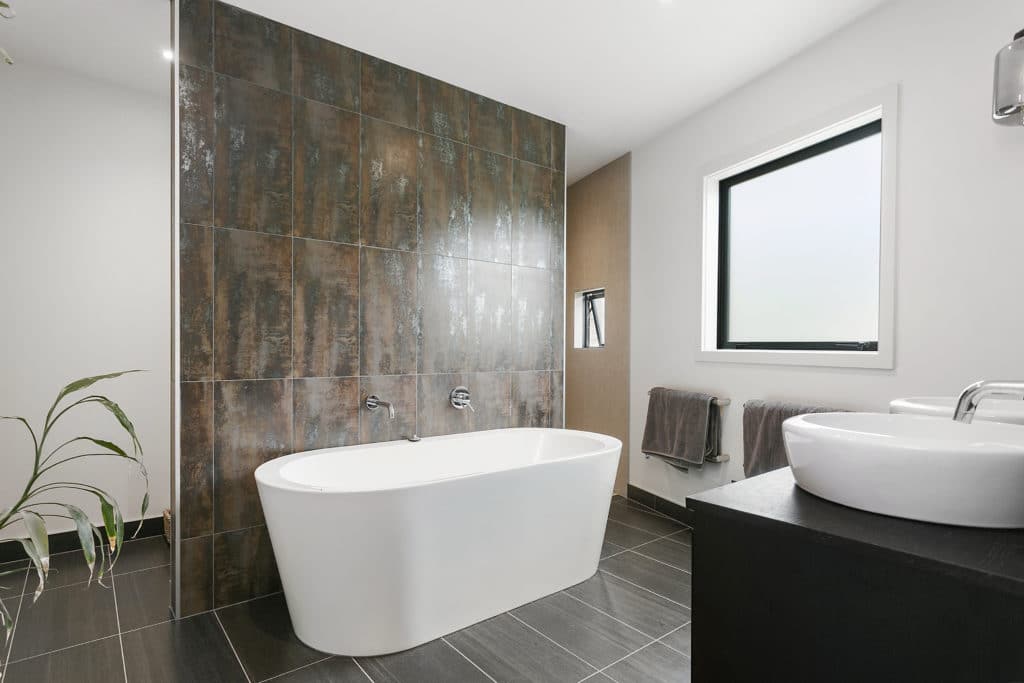 Dunn Residence
Built with family in mind this Manor Stone brick 507m2 home has plenty of room.  This home features a large open plan kitchen and dining area with bifold doors to allow plenty of outdoor entertaining and includes four bedrooms plus two Guest rooms with ensuites.
The external cladding is a Manor stone brick veneer cladding with Cedar rusticated weathers boards for contrast. The roof is a concrete tiled roof helping to reduce the noise of the rain.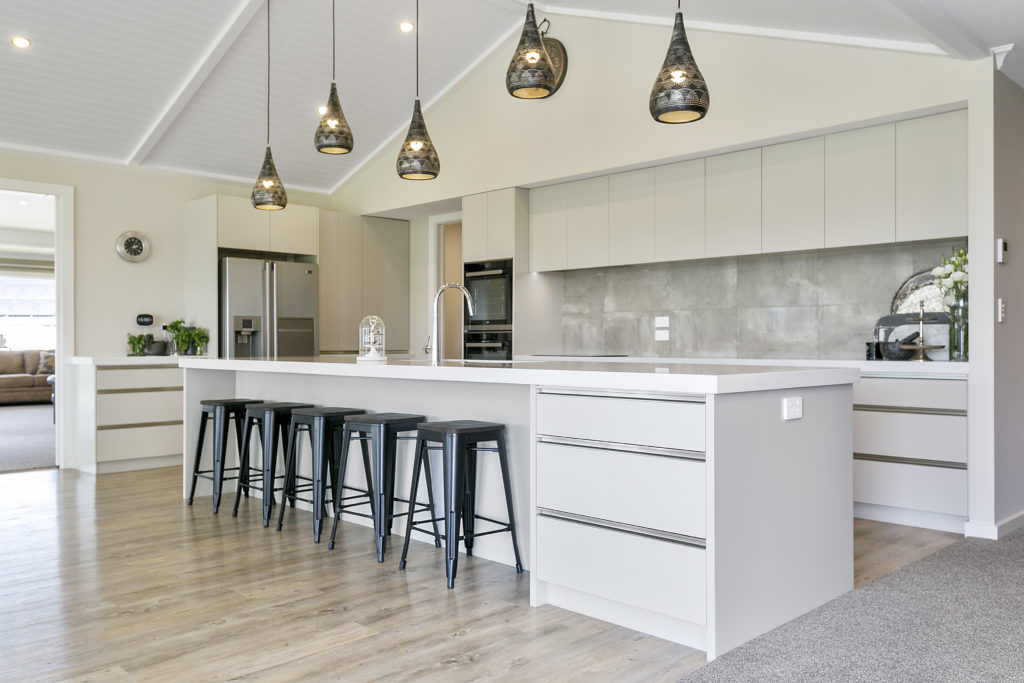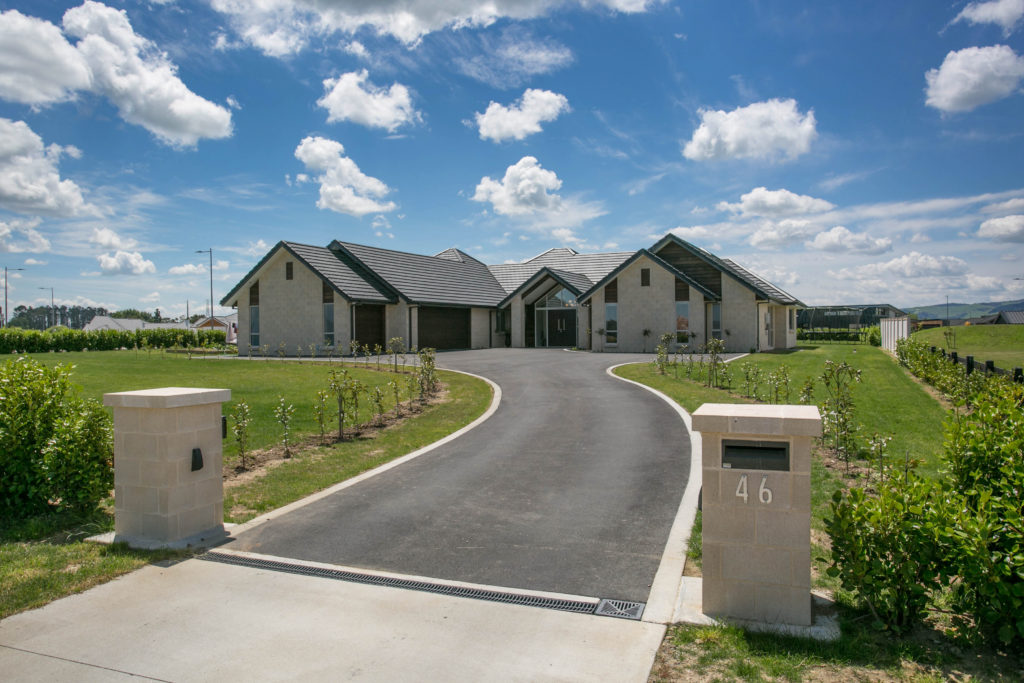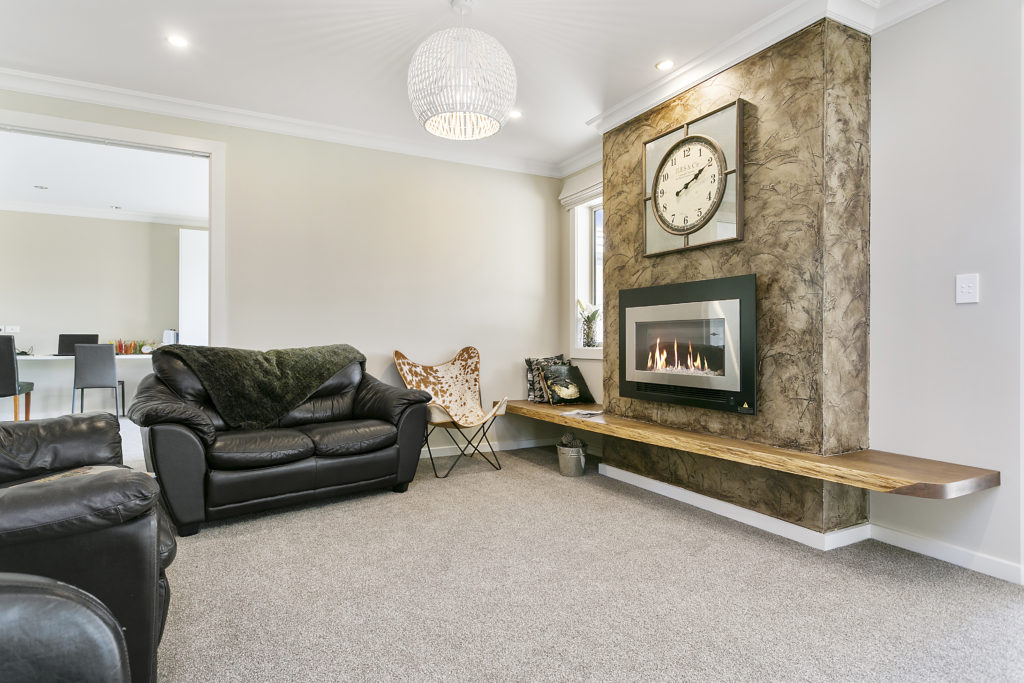 Own It
GD Pringle Building takes an Own It policy to the whole project; the good, the bad, and the ugly. We understand this a huge investment for you, but it is a huge investment in our time and resources as well. There is a no better feeling than taking design on drawing and turning it into reality.

Attention to Detail
Our team takes great pride in our quality and workmanship. Our attention to detail is outstanding, and we have developed proven systems and a quality checklist to ensure your job runs smoothly and is of the highest standards.

Communication
GD Pringle Building strives to provide open communication between clients, sub-contractors, and builders. Transparent communication ensures that all parties are well informed and on the same page, and the project runs well and to a high standard. We are not afraid to have the courageous conversations when required.

Teamwork
There is no "I" in Teamwork. It takes the whole crew, from the apprentice on-site to the Project Manager, to deliver a successful project. We cannot achieve this without the collaboration of the clients, sub-contractors, and suppliers.

Continuous Improvement
We are passionate about training our staff. All our apprentices are training for the trade certificate. As they move through their building career, we encourage them to carry on with further education. With this continuous improvement in mind, we review our process at the end of each job and make the required adjustments to make sure we are giving our clients the best possible service.
​WHAT ARE THE NEXT STEPS FROM HERE?​

Request a FREE Consultation
The first step is to have a 100% FREE no-obligation consultation with George. Whether you're just starting to plan or you're nearly ready to start your build, we can help you out.

Receive a FREE gift*:
A professional clean of your home valued at $1,000 leaving your home sparkling and ready to enjoy.
*When you decide to contract GD Pringle to work on your project.