Does your tired and old looking home need a revamp?
Are you looking to maximise your living space or build an extension for your growing family?
GD Pringle Building specialises in major residential renovations in the Waikato area.
Whether you are considering a kitchen extension, bathroom renovation, or adding more space for a growing family, we are your expert builders. We will work closely with you to achieve your dream renovation seamlessly and stress-free.
We take great pride in our quality and workmanship. It starts with our attention to detail and we have developed systems and checklists to ensure your job runs smoothly to the highest quality.
We love the bigger jobs. With years of experience in the construction industry, our qualified team of professionals will dramatically improve the look, feel and functionality of your existing family home.
GD Pringle Building will take care of everything, helping you navigate from the initial concept and design right through to completion. Our mission is to make the designing and building of your home as simple and stress-free as possible.
CONTACT GEORGE TODAY ON 027 308 4515 TO DISCUSS YOUR IDEAS FOR YOUR RENOVATION PROJECT.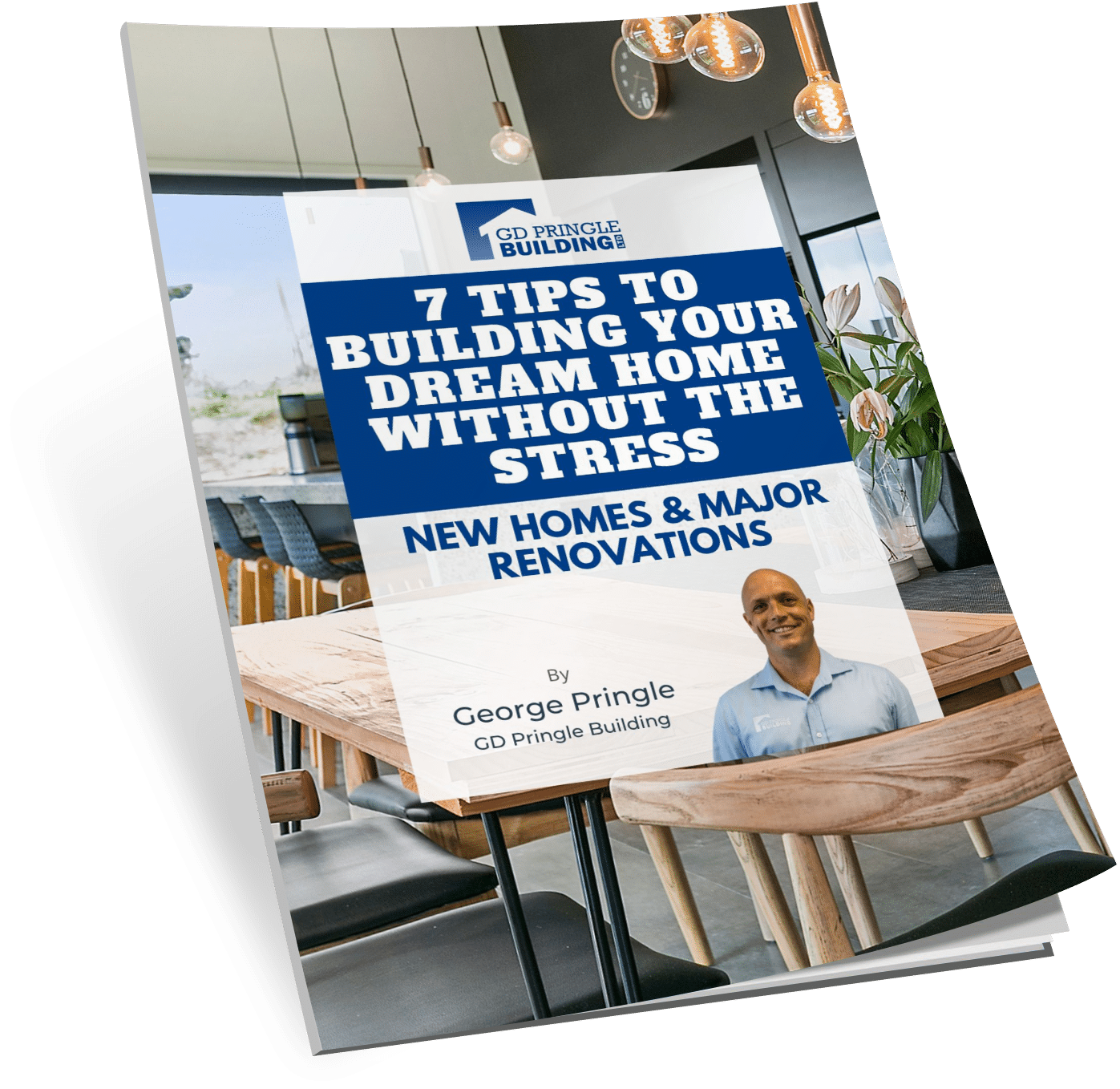 Are you looking to building your new dream home but don't know where to start? We have compiled a free guide to give you more clarity on what you need to think about when building or renovating your dream home. Download it now and reach out if you have any questions. We are here to help.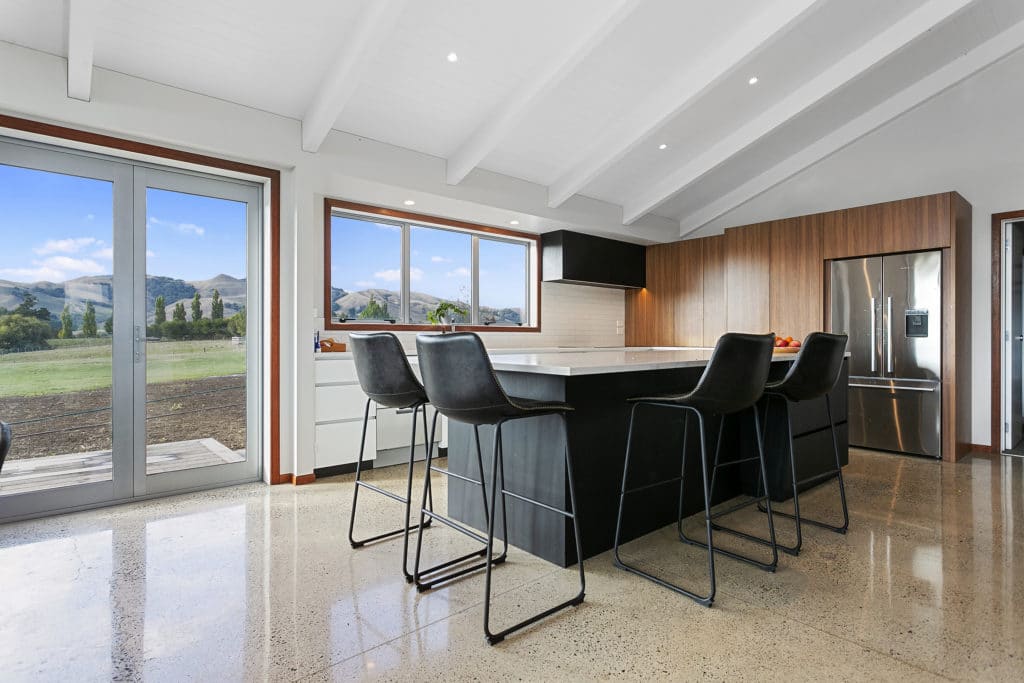 Dawson
The house was original designed as a one-bedroom detached dwelling that had the garage divided into bed rooms, which was too small for a family of four. We then reconfigured the bedrooms to allow for two new bed rooms opening onto a play room.  A new linen/store room allowed for storage that previously wasn't available, this new space also incorporated a walk-in wardrobe for the master bed room.
The bulk of the new 31.93m2 new floor plan was formed under the existing roof line which had to be supported while load bearing wall were removed. Once the new layout was framed up it formed a larger open plan living area incorporating new kitchen/dining and lounge with polished concrete floors. Extending the roof line to form a large covered deck area allowed for greater indoor/ outdoor flow, maximising the rural view.  
The cladding was bevel backed cedar weather boards to match existing. Reusing the existing bricks on a feature wall inside and the outdoor fire place helped tie the extension into the original character of the house.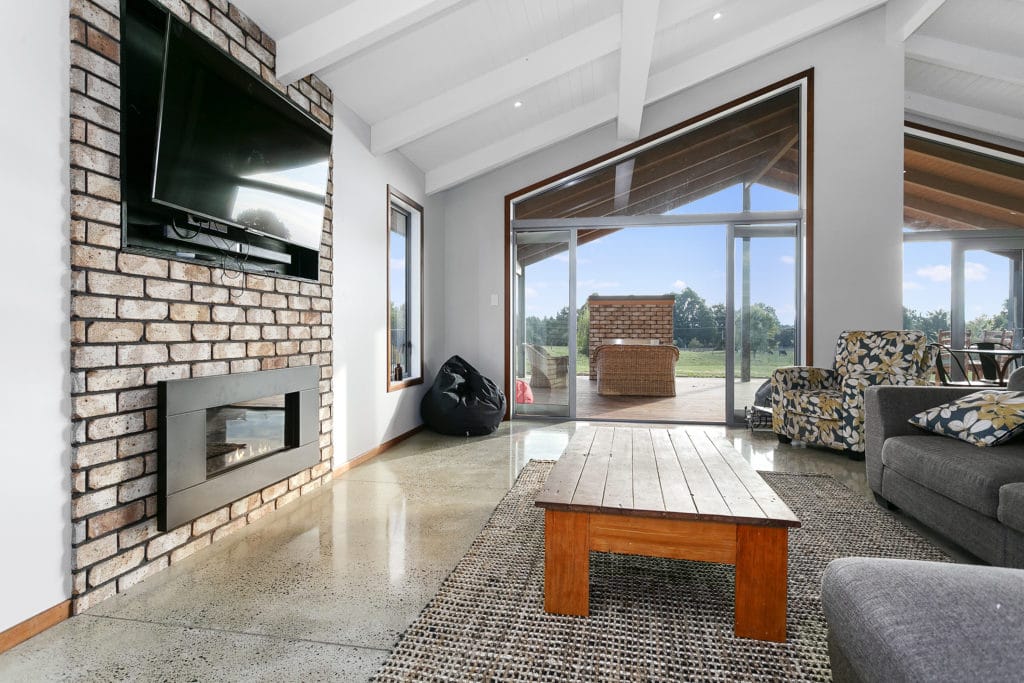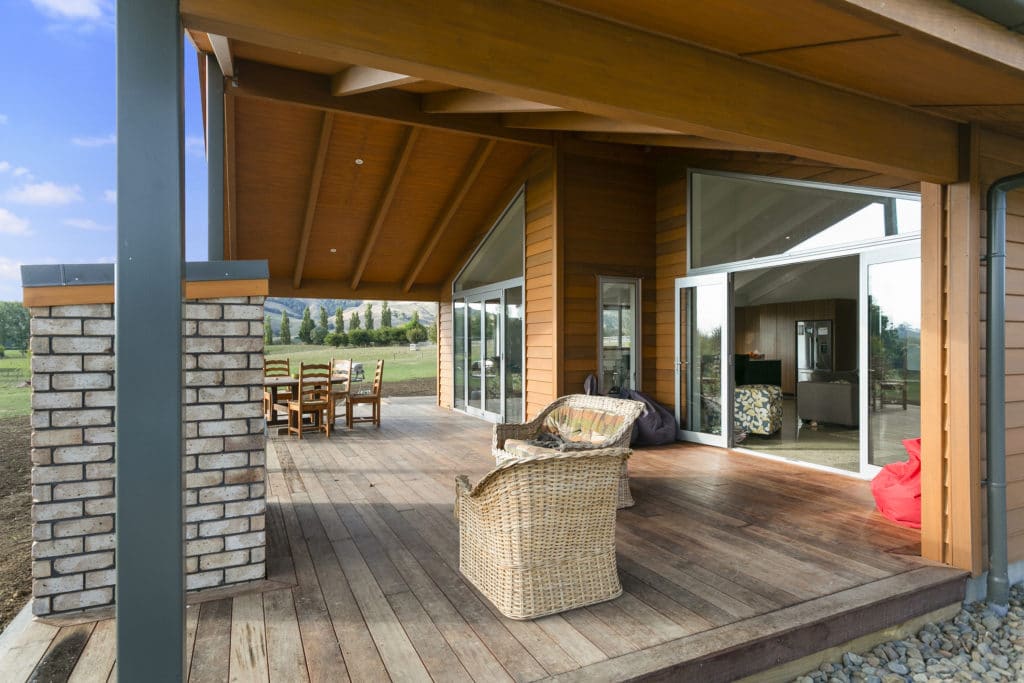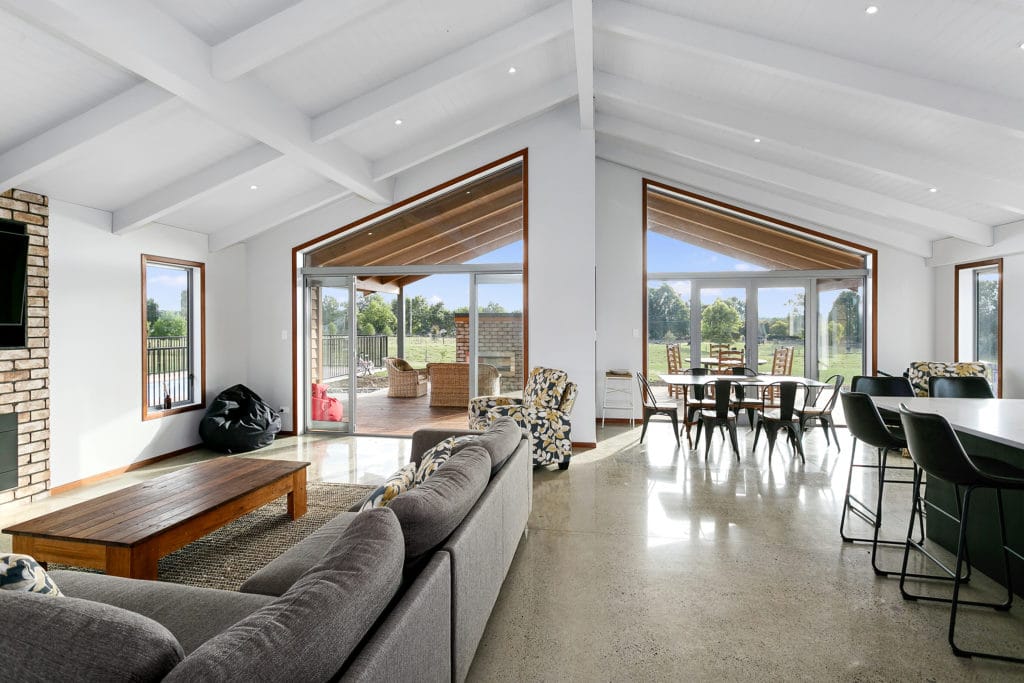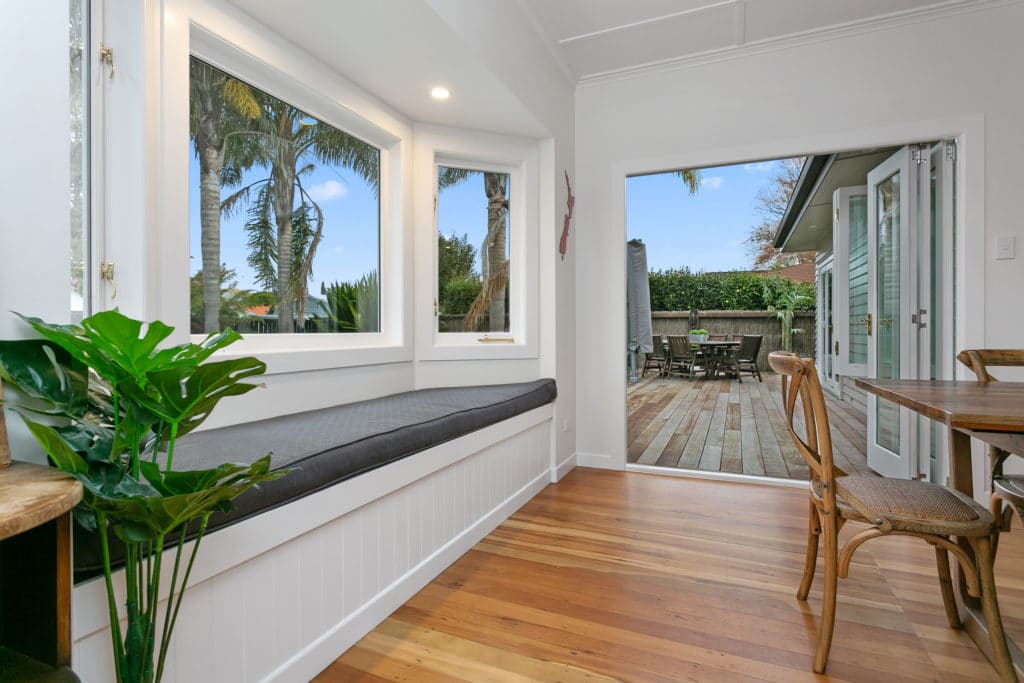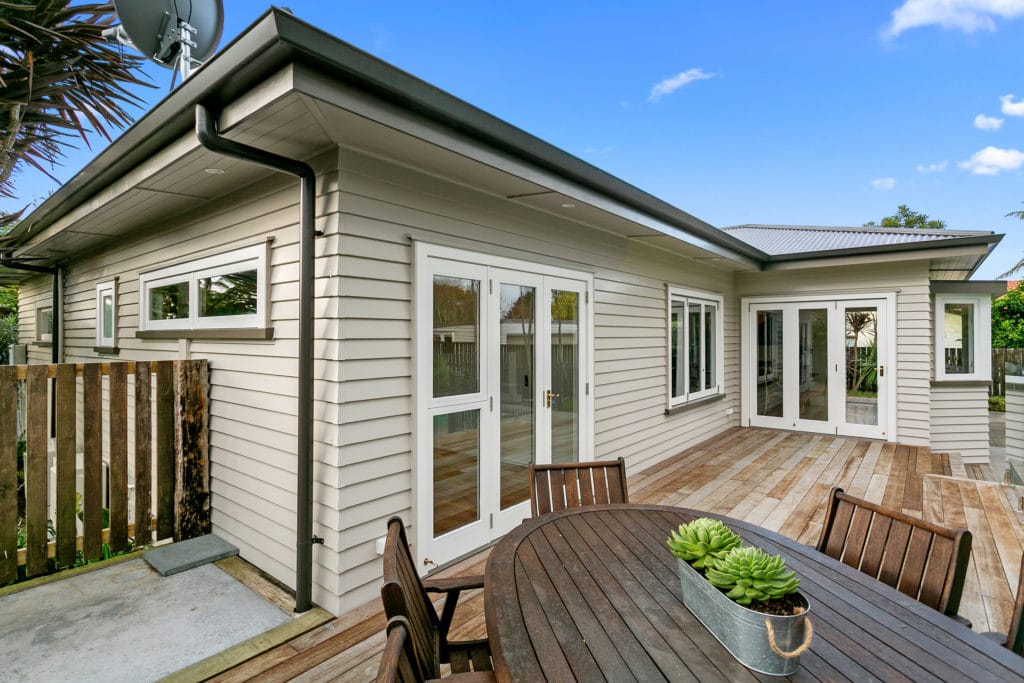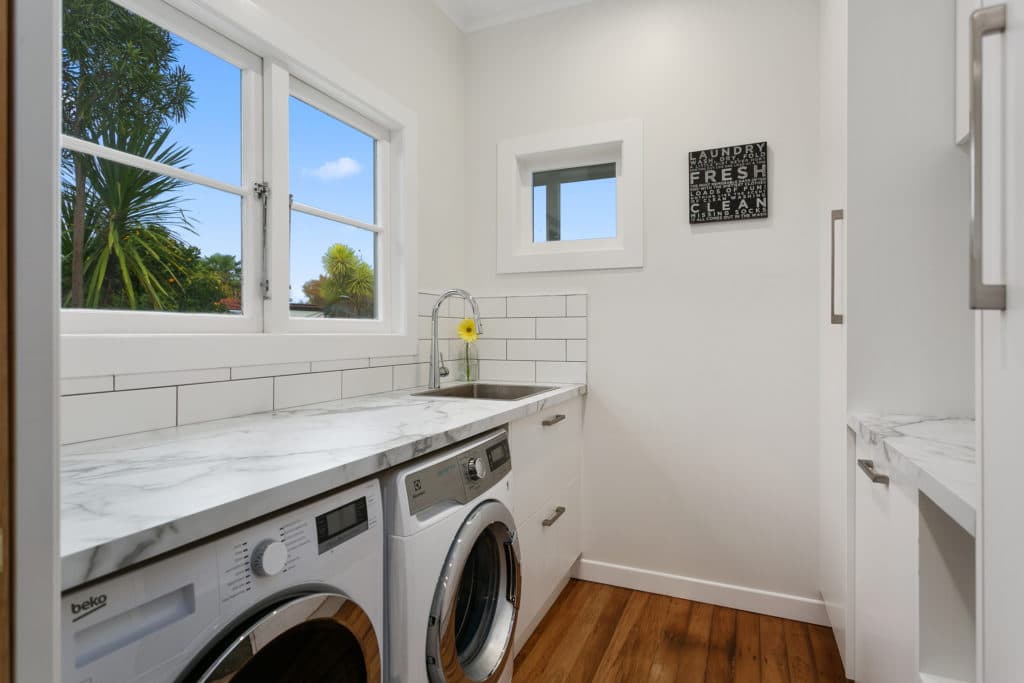 Gascoigne
This renovation was designed to maximise the open plan living space for the family and improve the indoor- outdoor flow while maintaining the original character of the house. Removing the existing/ leaking asbestos roof cladding and reframing the roof structure with trusses for the new modern corrugated roofing, with a covered entrance way and a large brick column matching the existing fire place.
The additional 25m2 of extra floor space with recycled Matai flooring, allowed for a larger main bathroom. Access to the fourth bed room through the main hall way instead of through the lounge and extra storage space. The new open plan kitchen, dining and lounge is the central hub for this house with a ducted heating and cooling system. New double-glazed timber bi folds doors and windows open out on to the deck area around the pool. Recycled decking used from the existing deck as rustic base boards.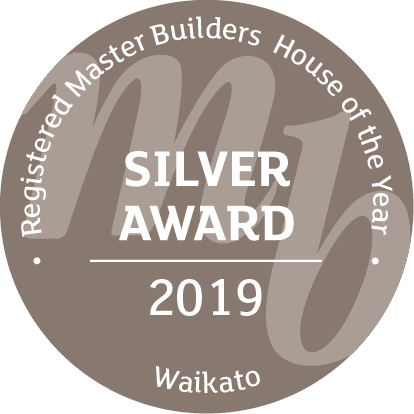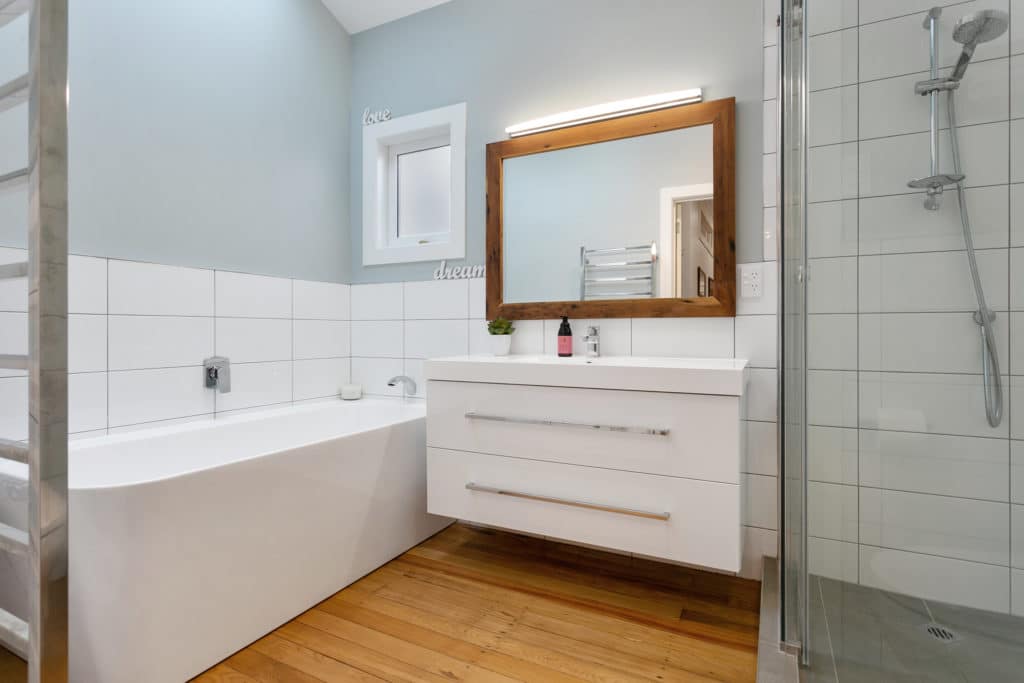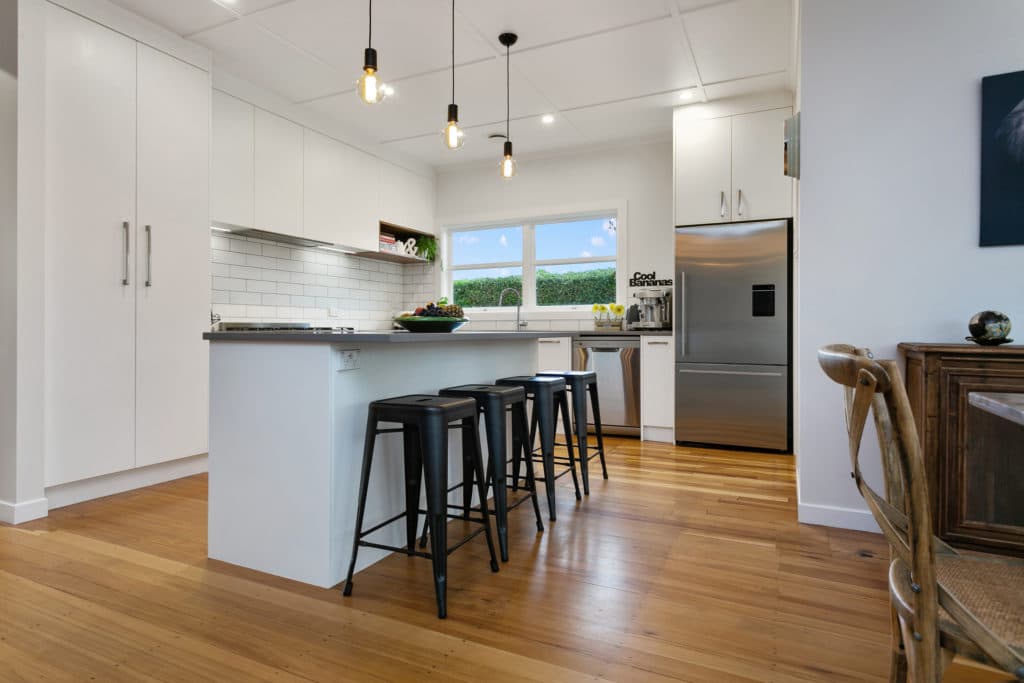 Mackin
The new addition required the demolition of existing kitchen, removing the exterior wall framing and cladding to allow for 34.21m2 of additional floor area. With a new large open plan kitchen incorporating a butler sink with a servery window, combining the scullery and laundry with easy access to the outdoor service area.
The north facing portico is a great alfresco entertaining space, with a feature exposed truss and rural outlook. The large kwila deck has enough room for the dining area and an outdoor wood fire to lounge around. The pizza oven is set up on a concrete slab held up with four chunky macrocarpa posts.
Converting the existing internal access garage and laundry into a spacious master bed room, walk in wardrobe and ensuite and building a new free standing 56m2 garage matching the existing cladding and style of the house, with enough room for the car, toys and storage.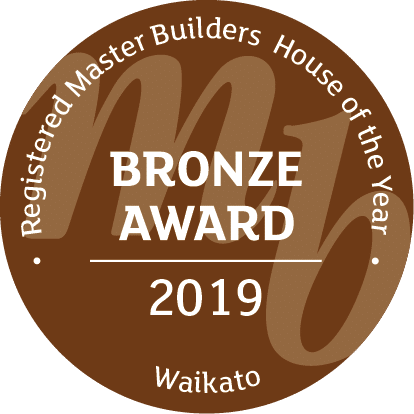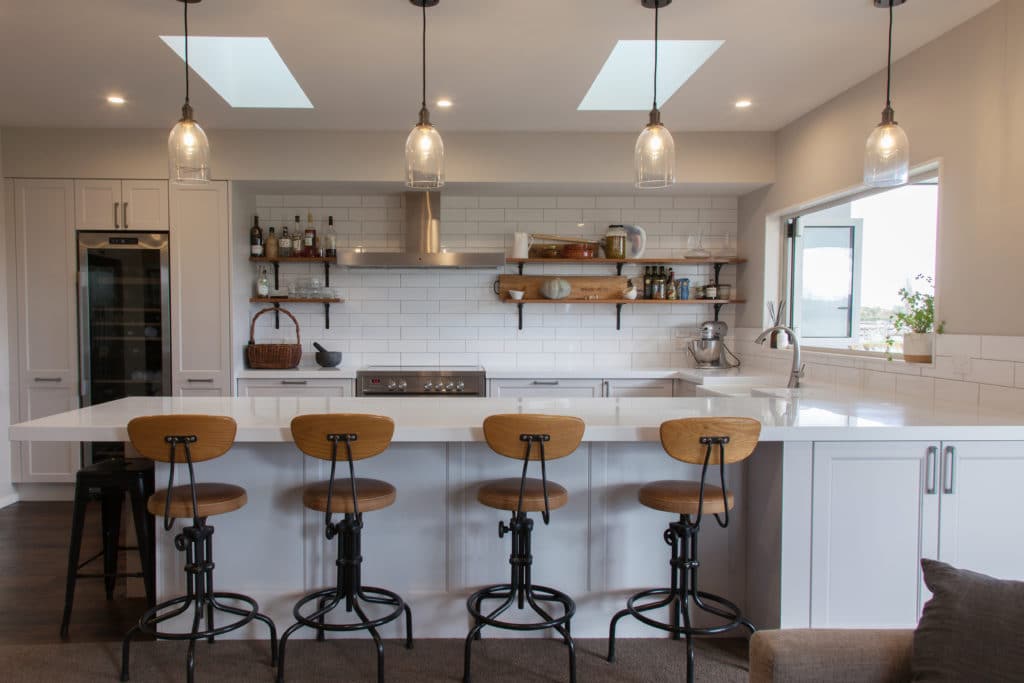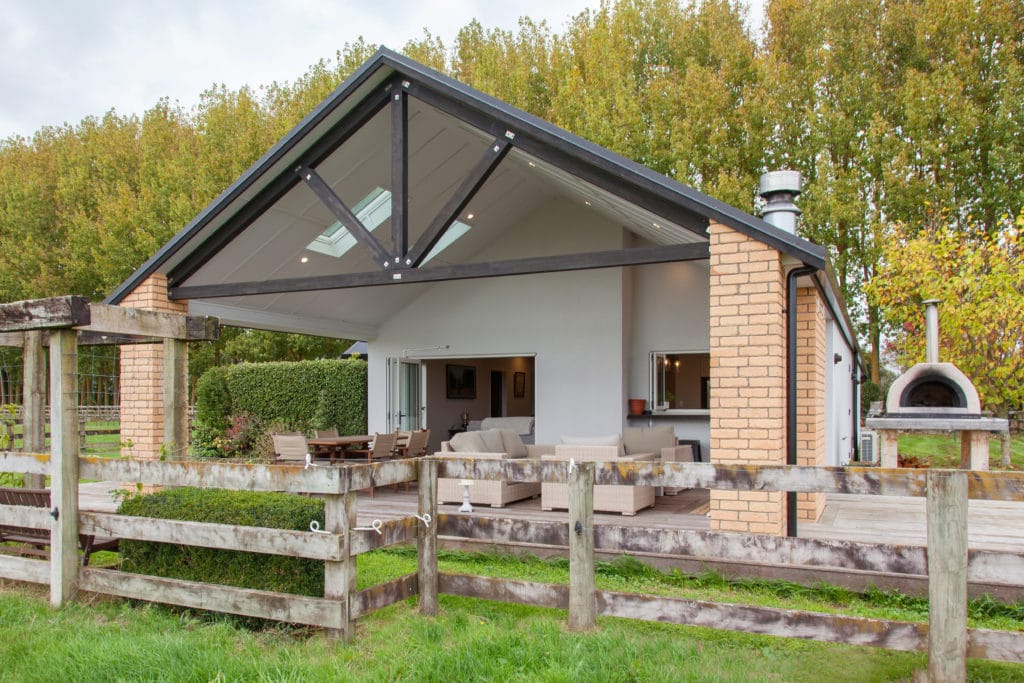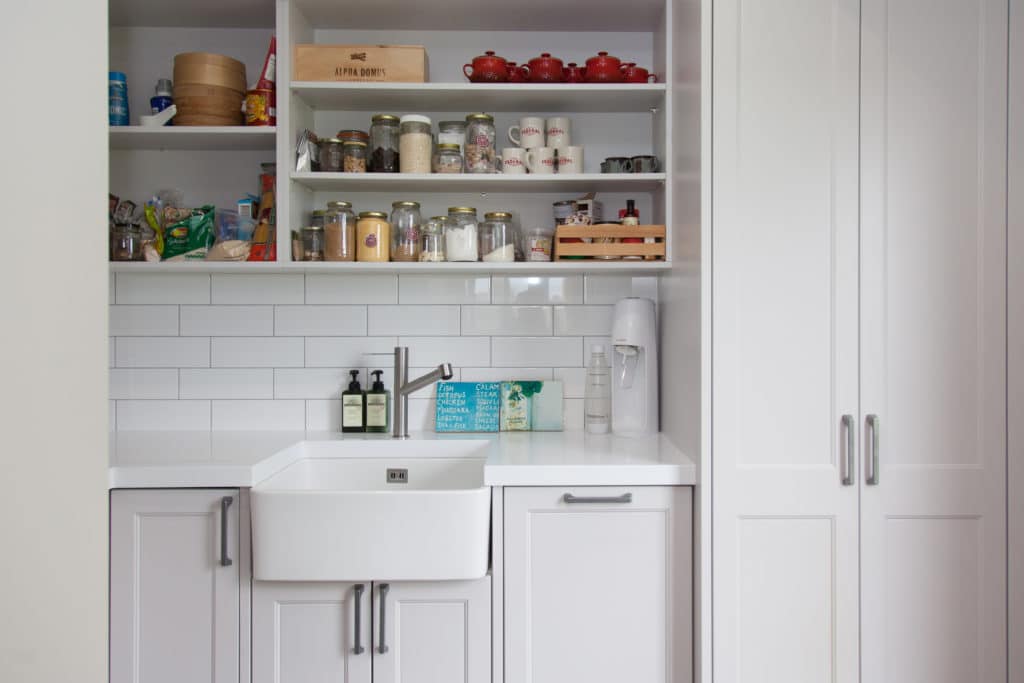 Own It
GD Pringle Building takes an Own It policy to the whole project; the good, the bad, and the ugly. We understand this a huge investment for you, but it is a huge investment in our time and resources as well. There is a no better feeling than taking design on drawing and turning it into reality.

Attention to Detail
Our team takes great pride in our quality and workmanship. Our attention to detail is outstanding, and we have developed proven systems and a quality checklist to ensure your job runs smoothly and is of the highest standards.

Communication
GD Pringle Building strives to provide open communication between clients, sub-contractors, and builders. Transparent communication ensures that all parties are well informed and on the same page, and the project runs well and to a high standard. We are not afraid to have the courageous conversations when required.

Teamwork
There is no "I" in Teamwork. It takes the whole crew, from the apprentice on-site to the Project Manager, to deliver a successful project. We cannot achieve this without the collaboration of the clients, sub-contractors, and suppliers.

Continuous Improvement
We are passionate about training our staff. All our apprentices are training for the trade certificate. As they move through their building career, we encourage them to carry on with further education. With this continuous improvement in mind, we review our process at the end of each job and make the required adjustments to make sure we are giving our clients the best possible service.
​WHAT ARE THE NEXT STEPS FROM HERE?​

Request a FREE Consultation
The first step is to have a 100% FREE no-obligation consultation with George. Whether you're just starting to plan or you're nearly ready to start your build, we can help you out.

Receive a FREE gift*:
A professional clean of your home valued at $1,000 leaving your home sparkling and ready to enjoy.
*When you decide to contract GD Pringle to work on your project.