GD Pringle Building Ltd has a team of hard-working, friendly, approachable, experienced and enthusiastic people. We are dedicated to producing outstanding architectural new homes and renovations that exceed our customers' expectations.
Our Managing Director George personally oversees every project to guarantee a high standard of workmanship. GD Pringle Building team will provide you with a home of outstanding quality completed on time and within budget.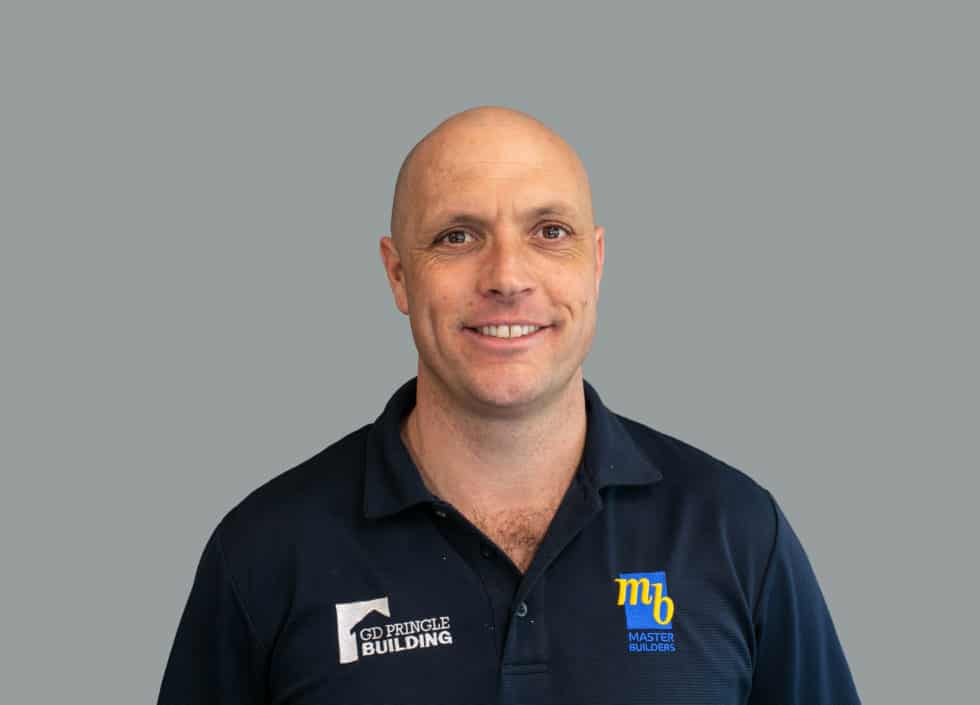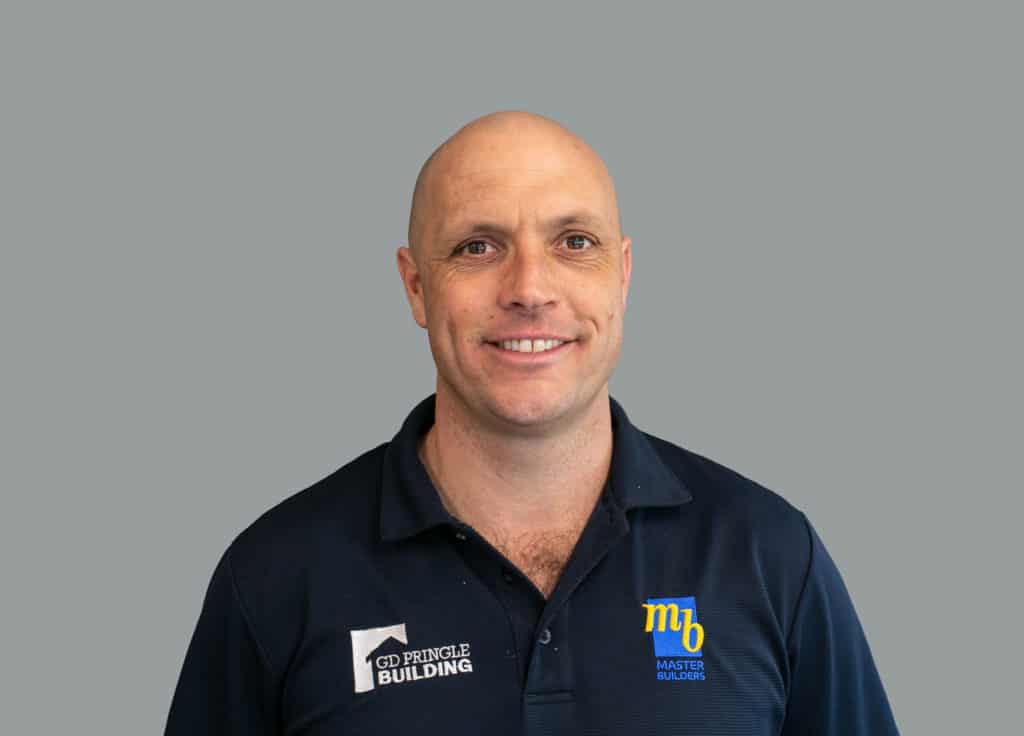 George Pringle
Managing Director
George is a trade-qualified carpenter with an approachable nature and the knowledge to guide you through a seamless building process. In his spare time, he likes to spend time with his family.
Qualifications:
Licensed Building Practitioner (Carpentry)
National Certificate in Carpentry Level 4 
National Certificate in Construction Trades (Supervisor) Level 4
National Certificate in Construction Trades (Main Contract Supervision) Level 5
National Diploma in Construction Management Level 6
National Diploma in Quantity Surveying Level 6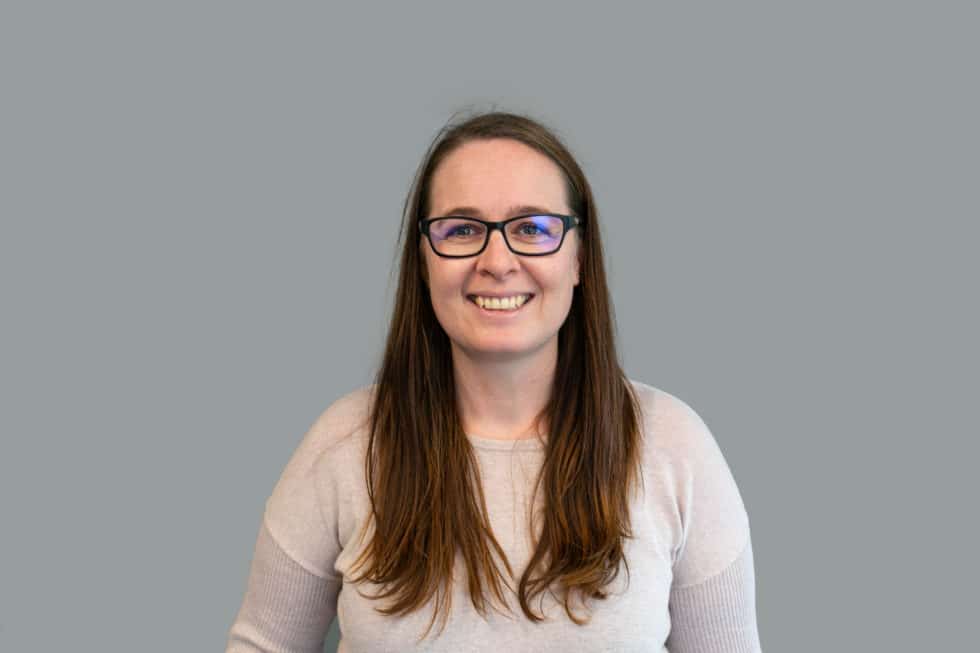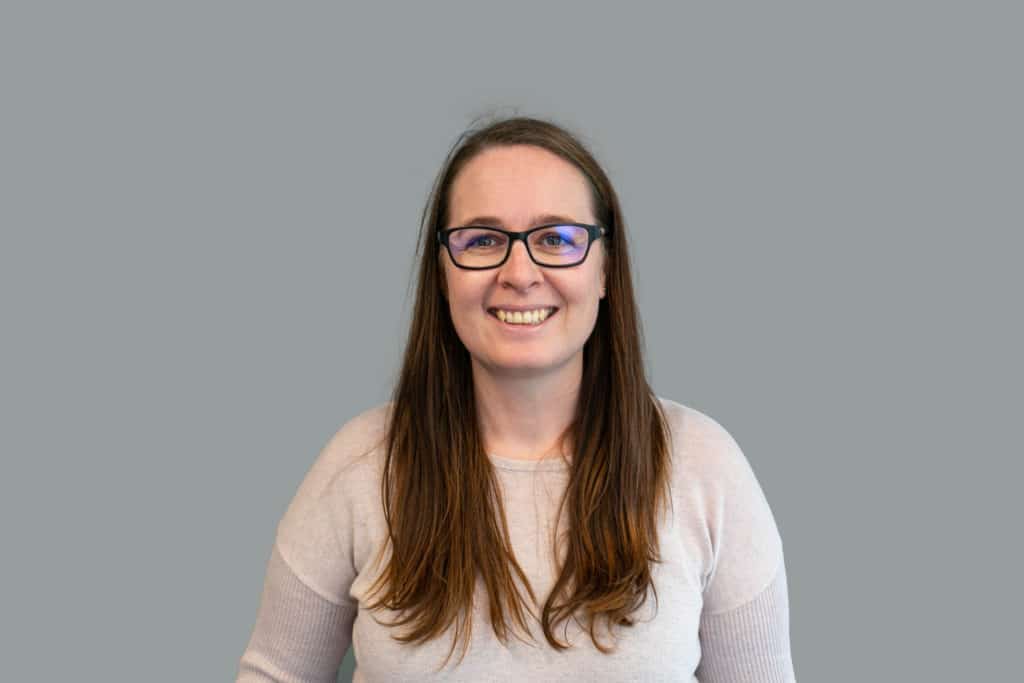 Rebecca Blackstock
Office Manager
Bex has around five years' experience working in the residential building industry. She takes care of all our administrative tasks and makes sure everything runs smoothly. Bex has an eye for detail and enjoys liaising with clients and working with the boys who she says "are a good bunch and remind me of my brothers".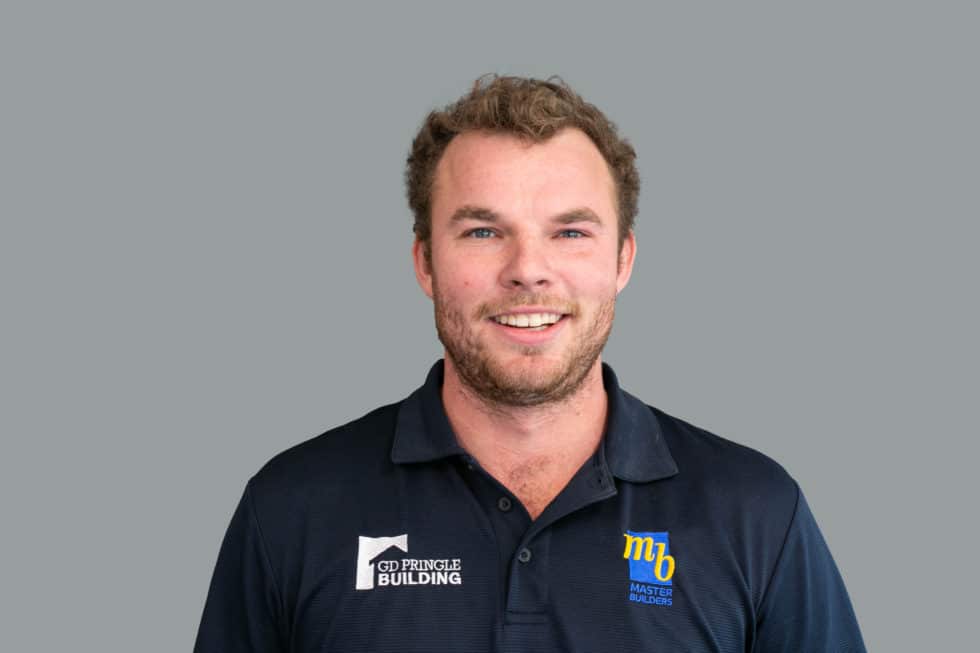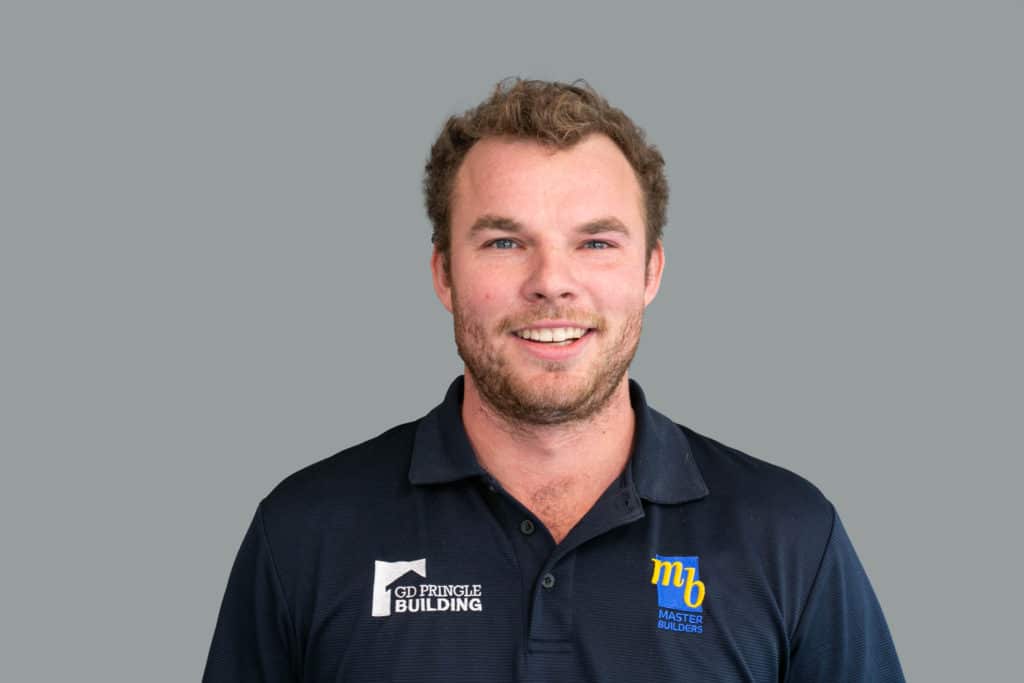 Tom Vincent
Site Foreman
Tom is Australian, but you can't hold that against him. His attention to detail is second to none and he particularly enjoys working on alterations and renovations. Toms enjoys building because there is always an opportunity to learn new skills. In his free time Tom enjoys spending time with family and friends and currently is looking forward to the new addition to the family arriving.
Qualifications:
National Certificate in Construction Trades (Supervisor) Level 4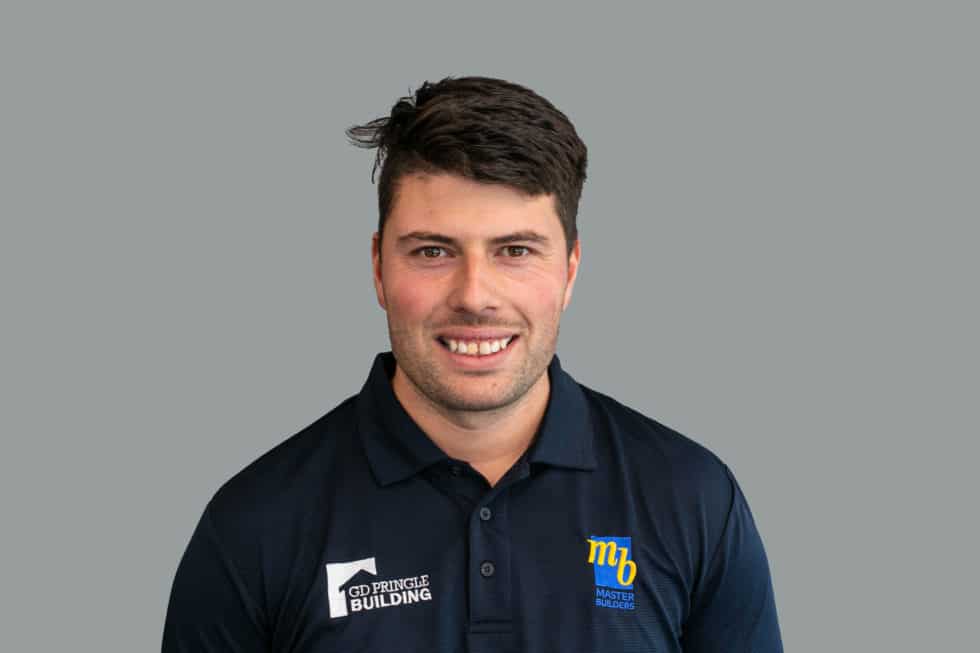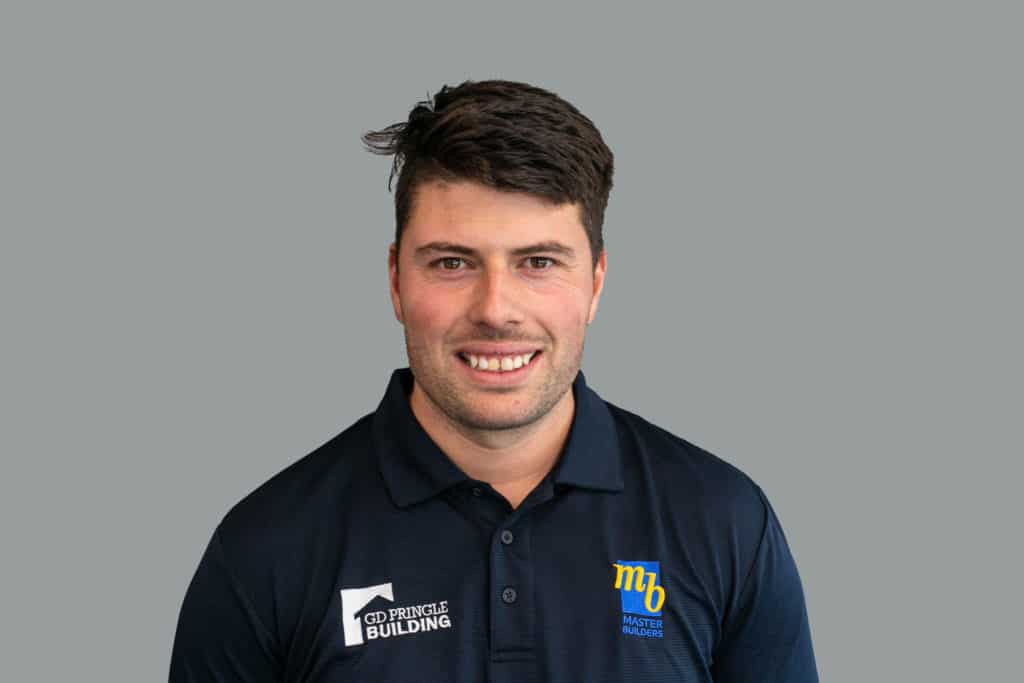 Jarred Stevenson
Site Foreman
Jarred is a qualified builder who enjoys the building industry because he can work with a great team of guys each day and they have all become good mates, he finds finishing a new home or renovation  very satisfying and rewarding.  In his free time Jarred is upgrading his own house and keeping it maintained. Road trips in the weekends with his fiancé and spending time with family and friends.
Qualifications:
National Certificate in Carpentry Level 4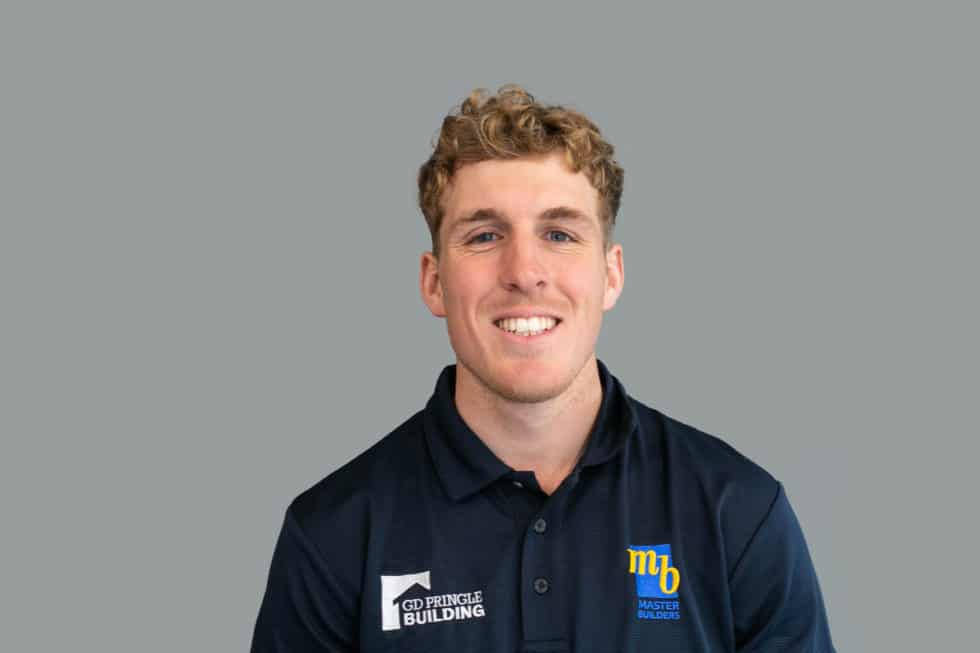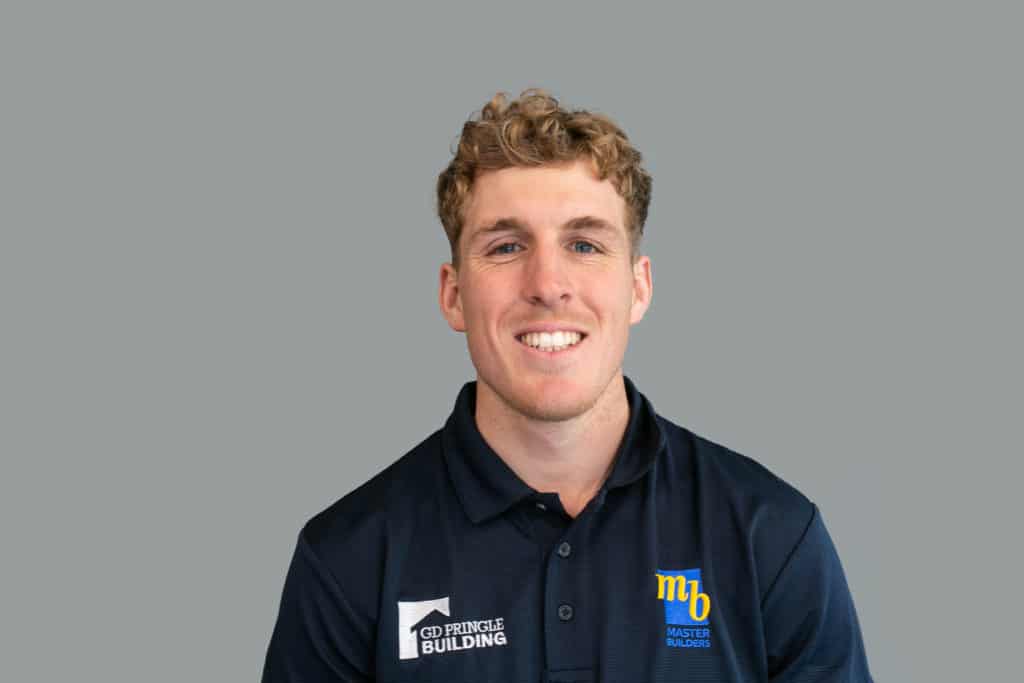 Sam Warwick
Site Foreman
Sam started his apprenticeship with GD Pringle Building out of school, now he is trade qualified and running one of our sites. Sam has completed an architectural new home last year and has since been working on large renovations. In his spare time Sam is out surfing, hunting or fishing. Otherwise his spare time is spent renovating his first home.
Qualifications:
National Certificate in Carpentry Level 4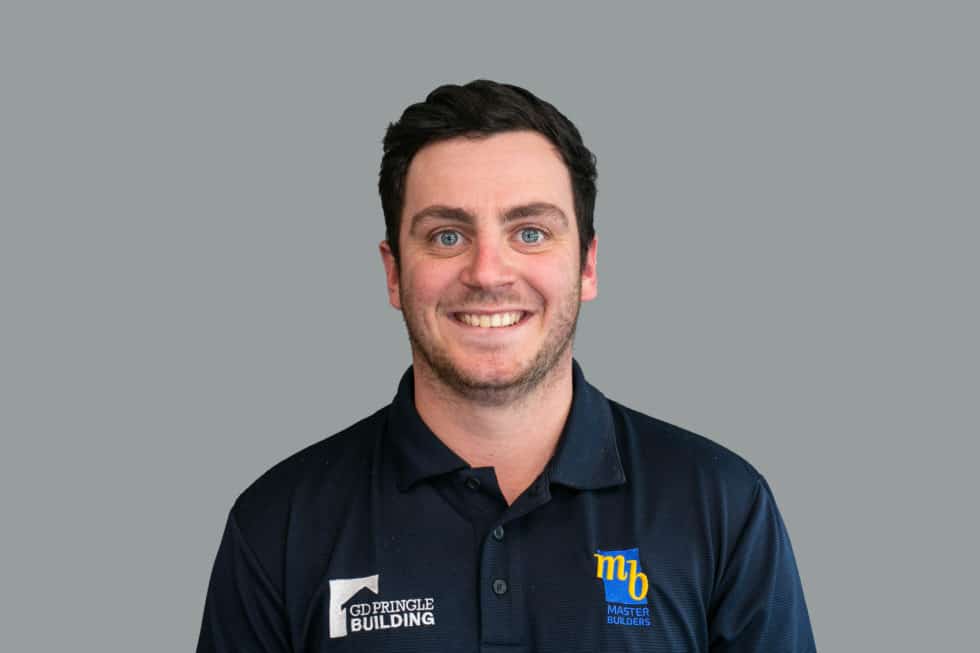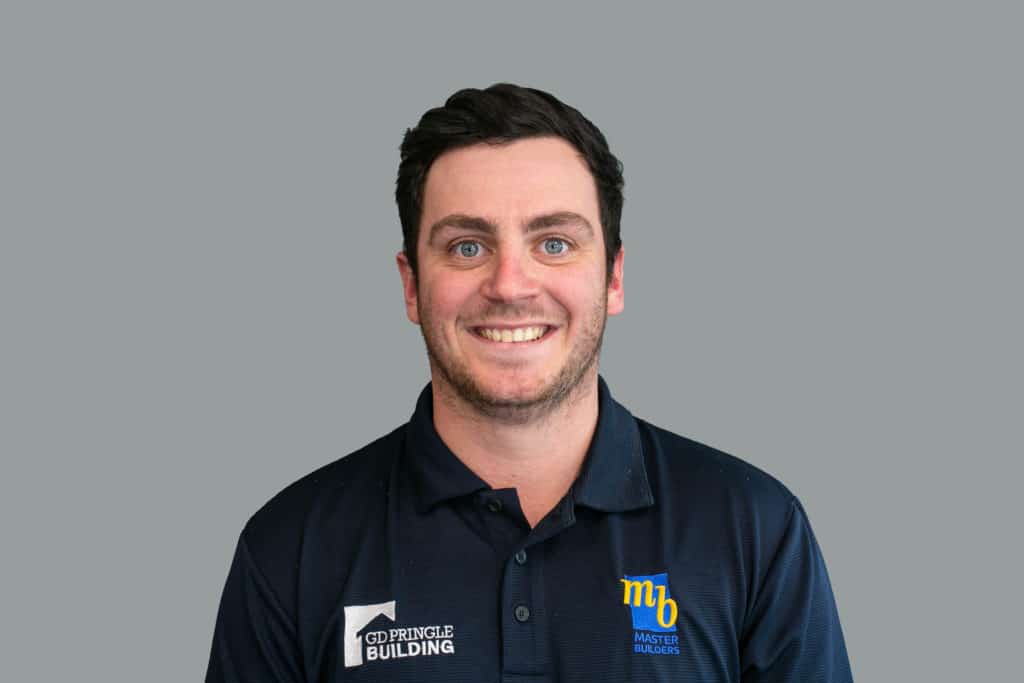 Cole van den Beuken
Apprentice Builder
Cole is completing his apprenticeship with us and says he likes "seeing the projects coming together from the ground up and taking on new challenges that push my capabilities". In his spare time, Cole likes to play sports, go camping or spend time at the beach.
Currently Studying:
National Certificate in Carpentry Level 4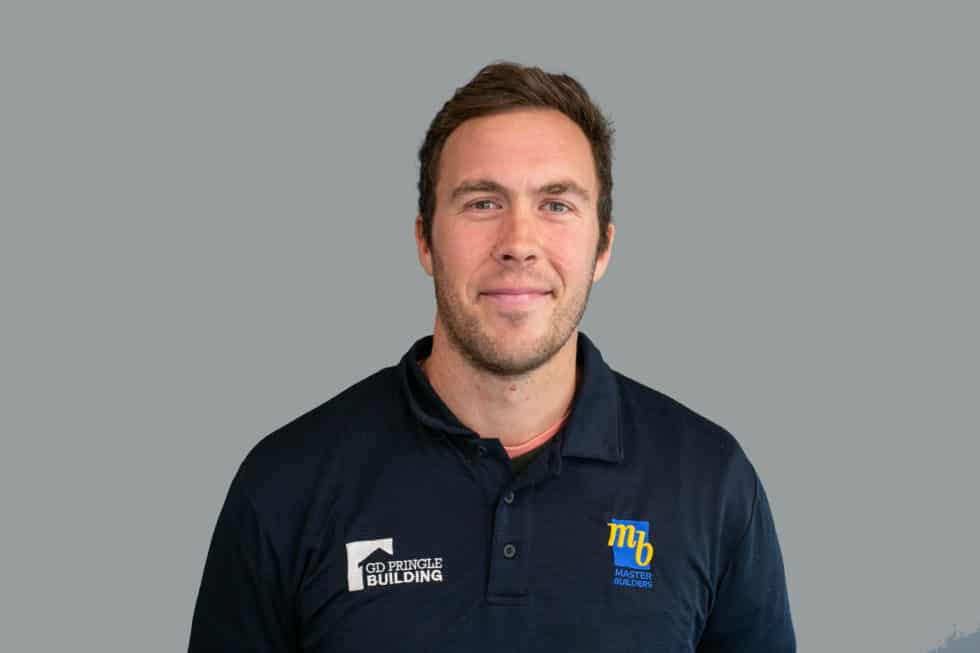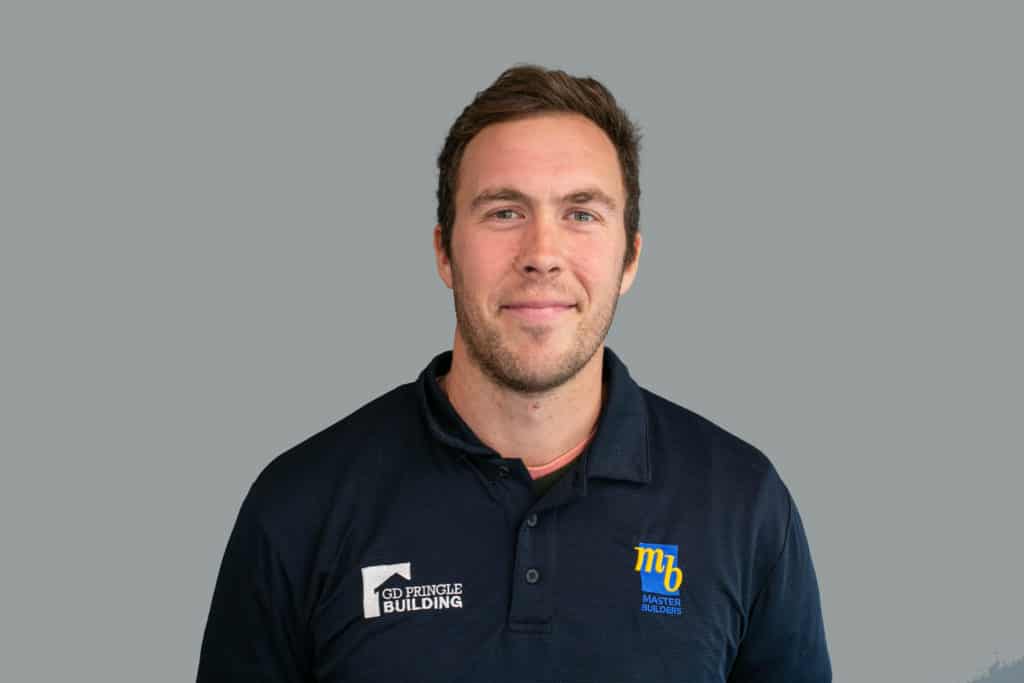 Byron Raubenheimer
Apprentice Builder
Byron started with us over six months ago. He enjoys the practicality of the building industry, creating something from nothing and seeing the level of care and the attention to detail that his fellow workmates put into their work". In his spare time, Bryon competes internationally in track cycling and outdoor climbing.
Currently Studying:
National Certificate in Carpentry Level 4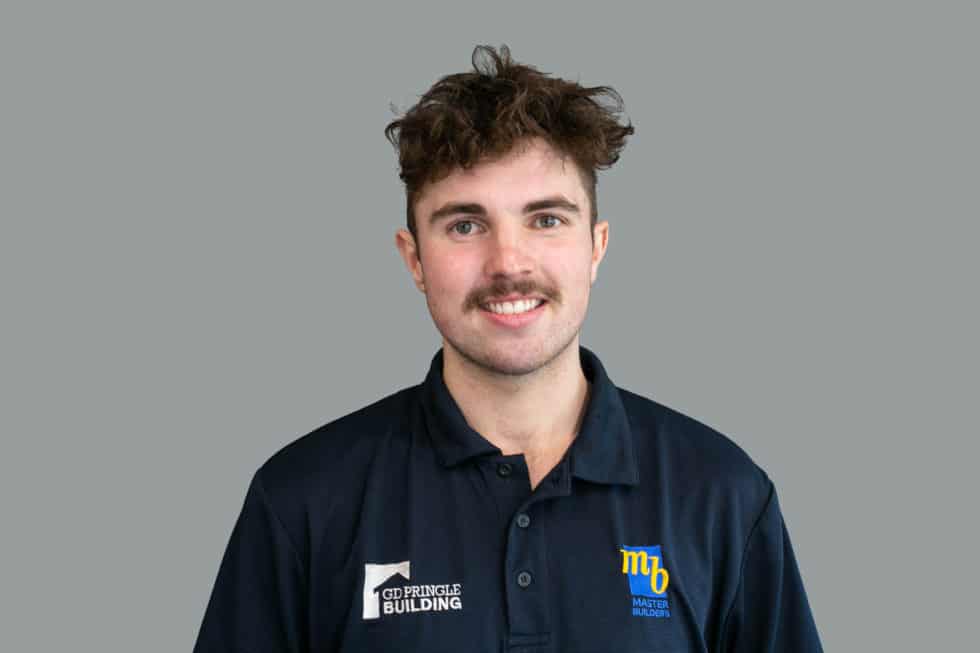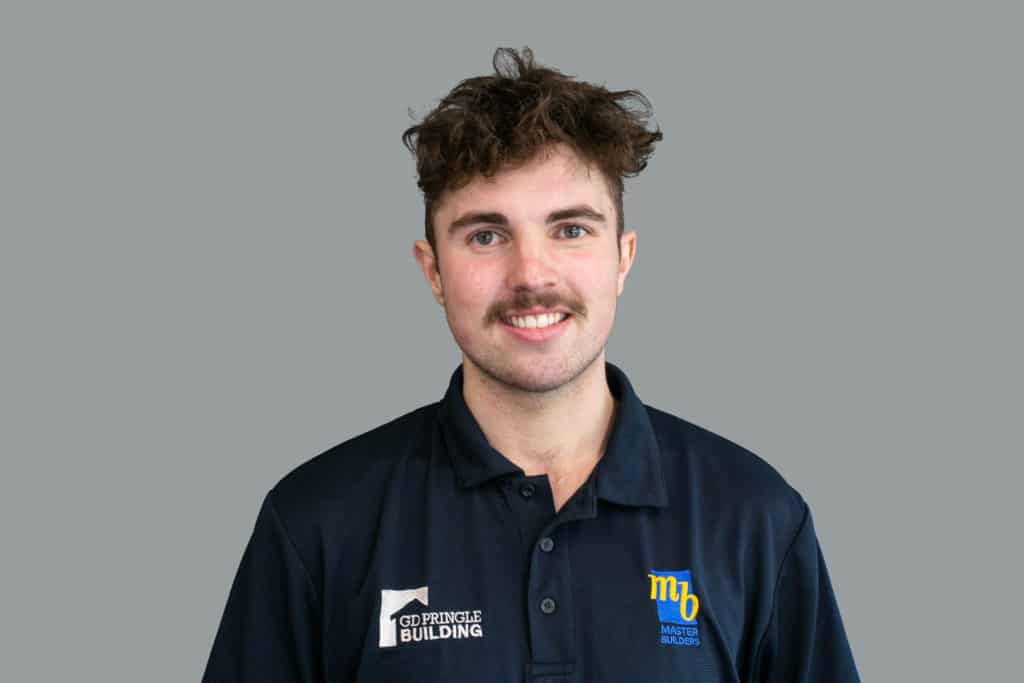 Cameron Baldwin
Apprentice Builder
Cam started his apprenticeship with us over a year ago. The best thing he likes about working in the building industry is "learning so much about the building trade and seeing how everything comes together". In his spare time, Cam can be found riding his dirt bike on trail rides and pretty much all water sports in summer.
Currently Studying:
National Certificate in Carpentry Level 4 

Own It
GD Pringle Building takes an Own It policy to the whole project; the good, the bad, and the ugly. We understand this a huge investment for you, but it is a huge investment in our time and resources as well. There is a no better feeling than taking design on drawing and turning it into reality.

Attention to Detail
Our team takes great pride in our quality and workmanship. Our attention to detail is outstanding, and we have developed proven systems and a quality checklist to ensure your job runs smoothly and is of the highest standards.

Communication
GD Pringle Building strives to provide open communication between clients, sub-contractors, and builders. Transparent communication ensures that all parties are well informed and on the same page, and the project runs well and to a high standard. We are not afraid to have the courageous conversations when required.

Teamwork
There is no "I" in Teamwork. It takes the whole crew, from the apprentice on-site to the Project Manager, to deliver a successful project. We cannot achieve this without the collaboration of the clients, sub-contractors, and suppliers.

Continuous Improvement
We are passionate about training our staff. All our apprentices are training for the trade certificate. As they move through their building career, we encourage them to carry on with further education. With this continuous improvement in mind, we review our process at the end of each job and make the required adjustments to make sure we are giving our clients the best possible service.
​WHAT ARE THE NEXT STEPS FROM HERE?​

Request a FREE Consultation
The first step is to have a 100% FREE no-obligation consultation with George. Whether you're just starting to plan or you're nearly ready to start your build, we can help you out.

Receive a FREE gift*:
A professional clean of your home valued at $1,000 leaving your home sparkling and ready to enjoy.
*When you decide to contract GD Pringle to work on your project.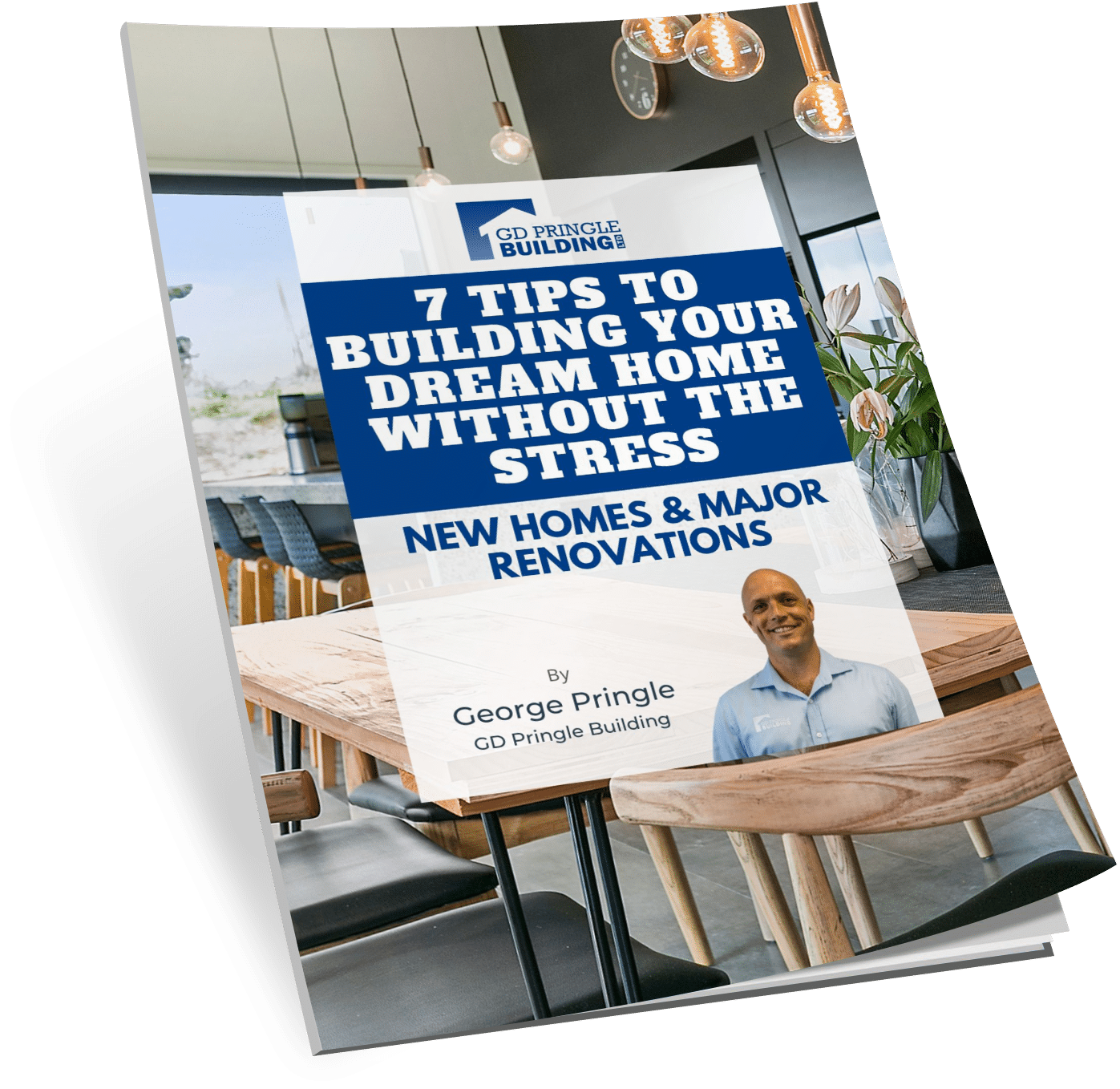 Request a consultation
Our director, George Pringle, will personally conduct the session, which is normally valued at $300. However, we are offering the session FREE to people that are seriously considering building a dream home to help them make informed decisions towards the next step.